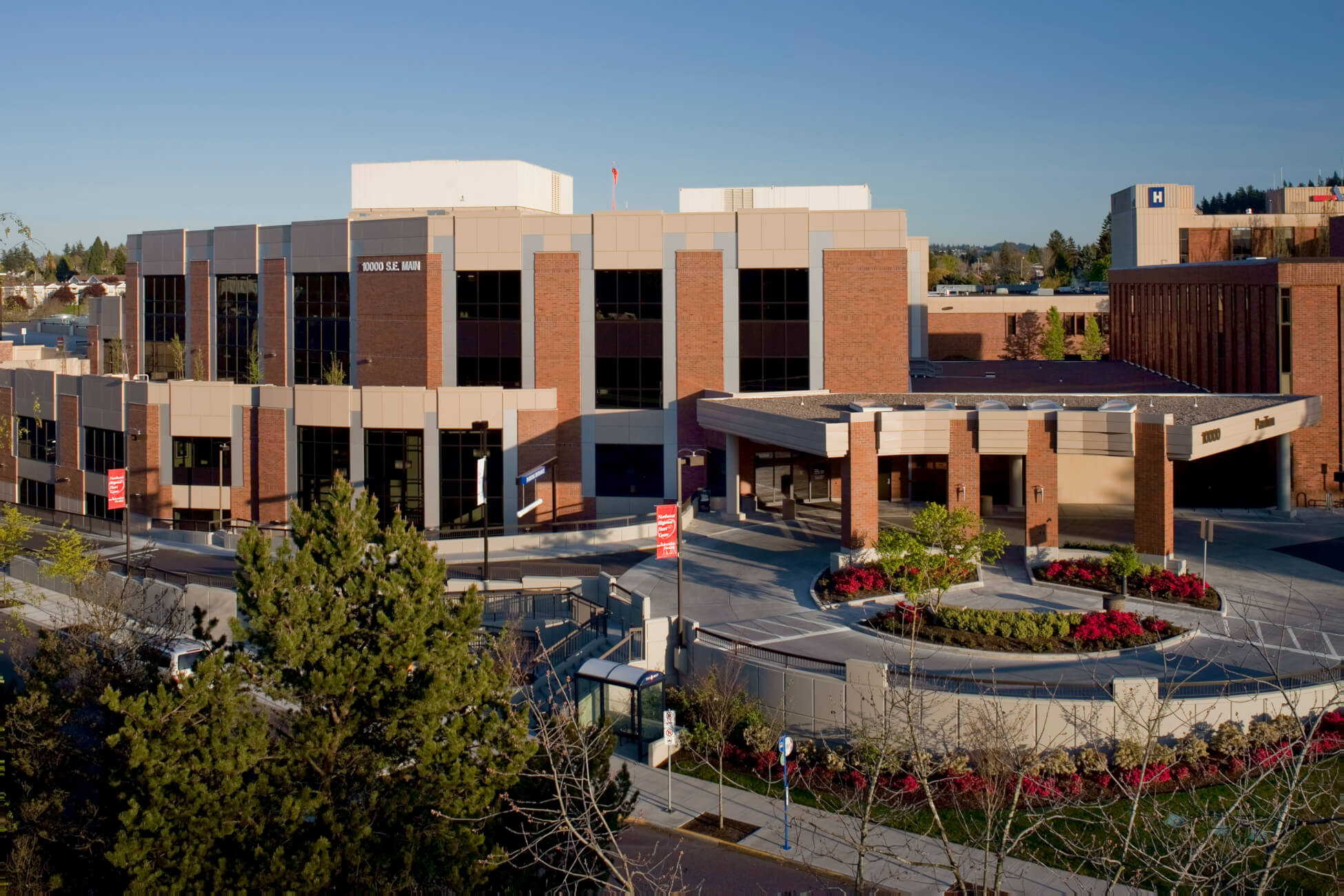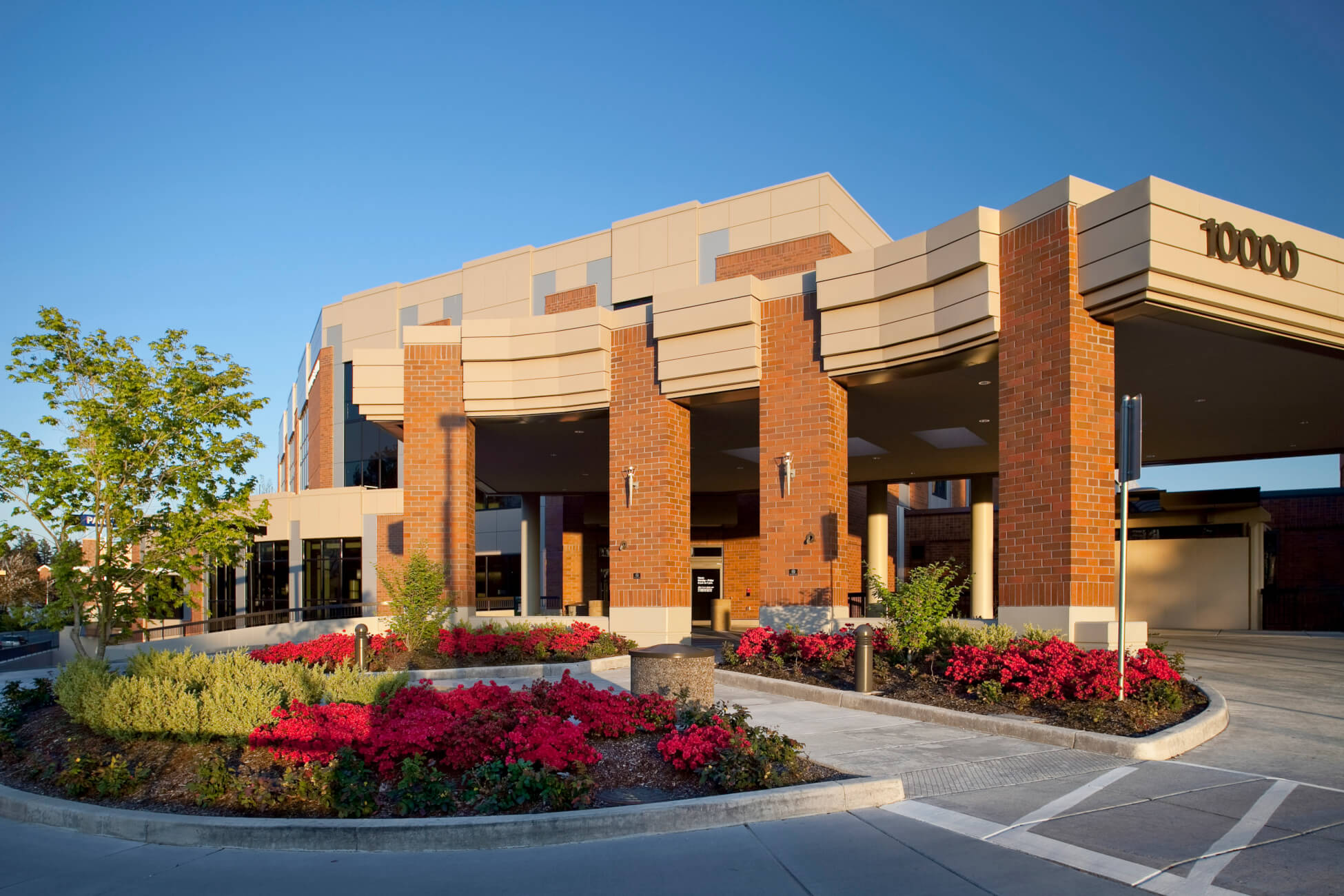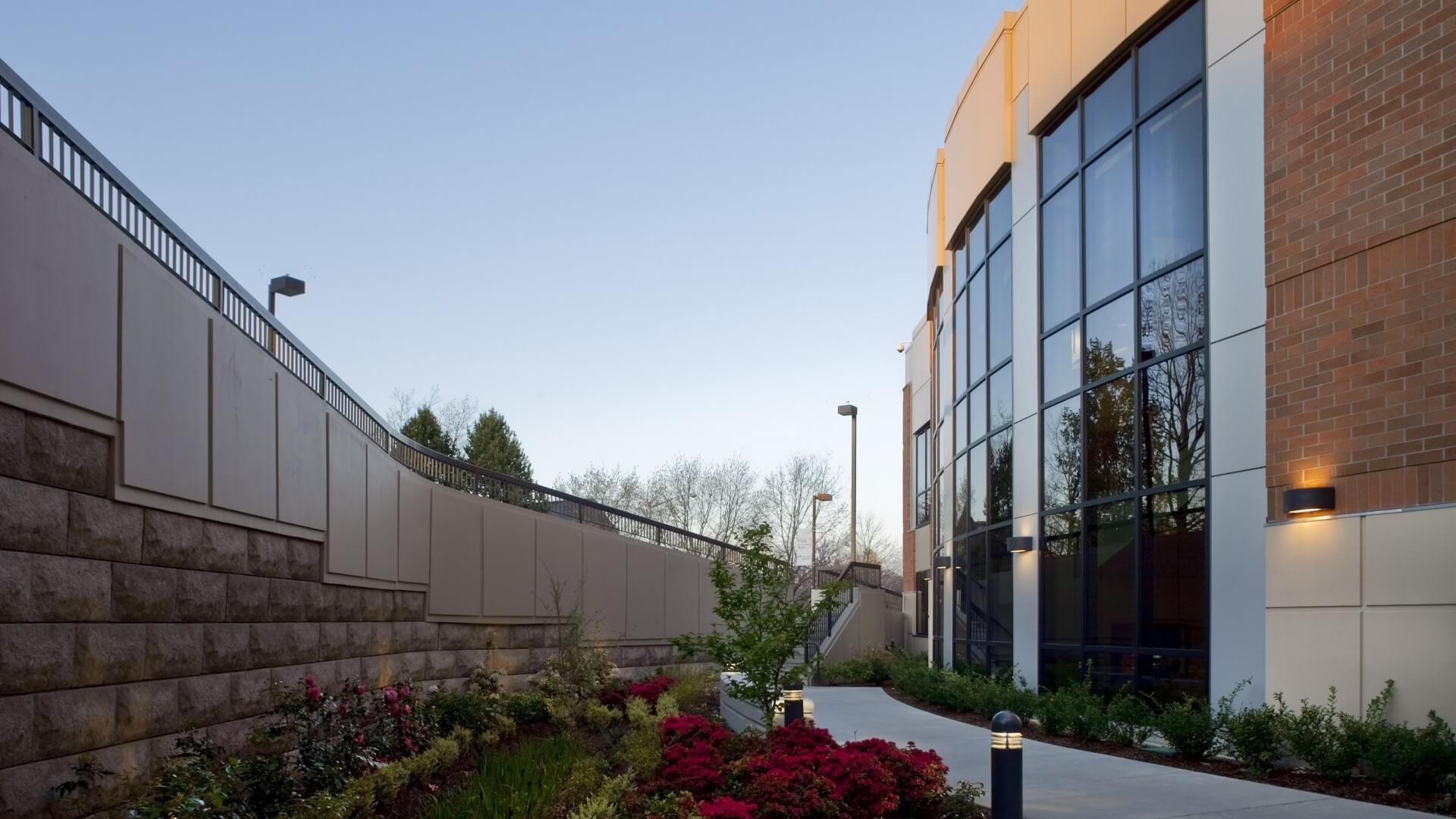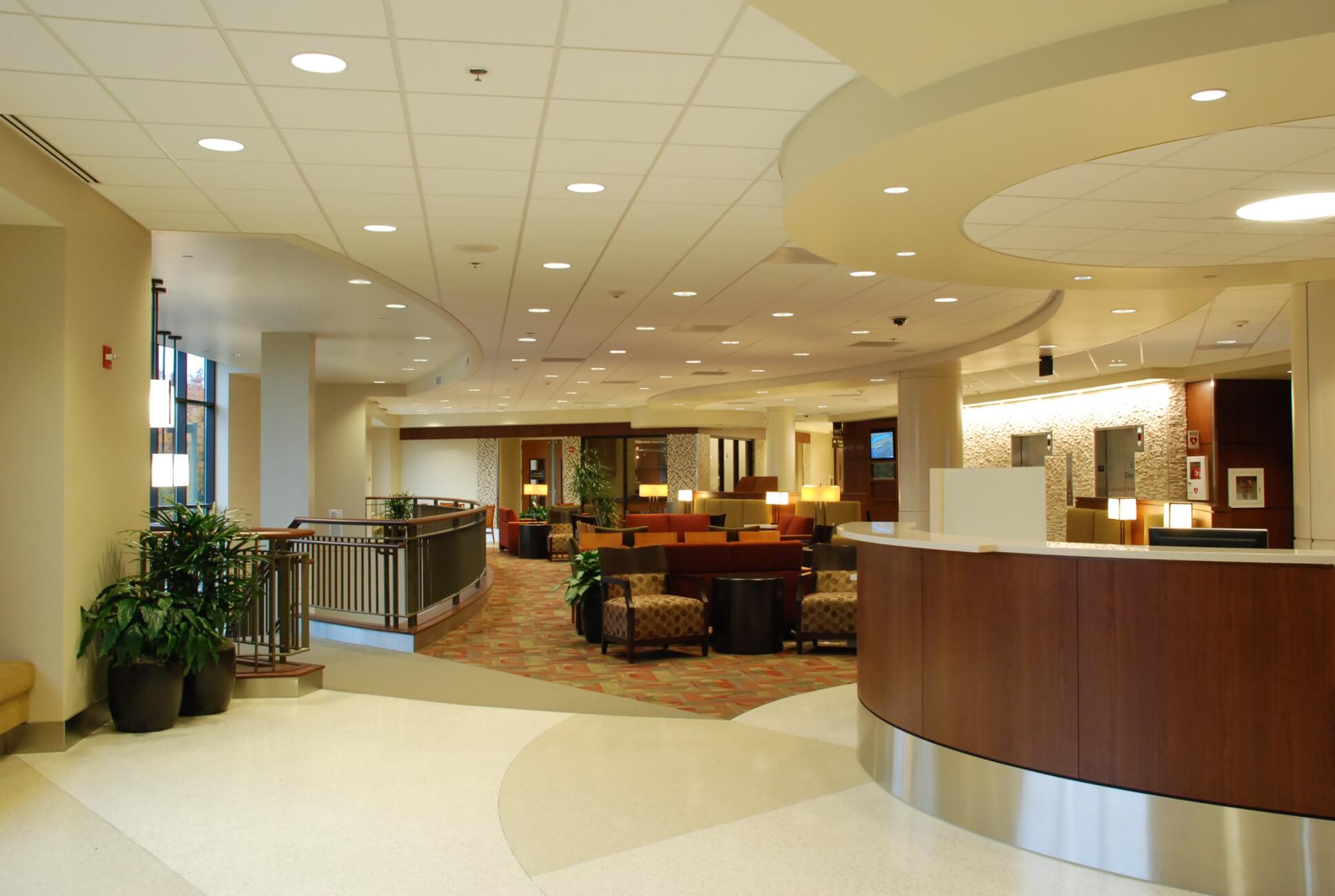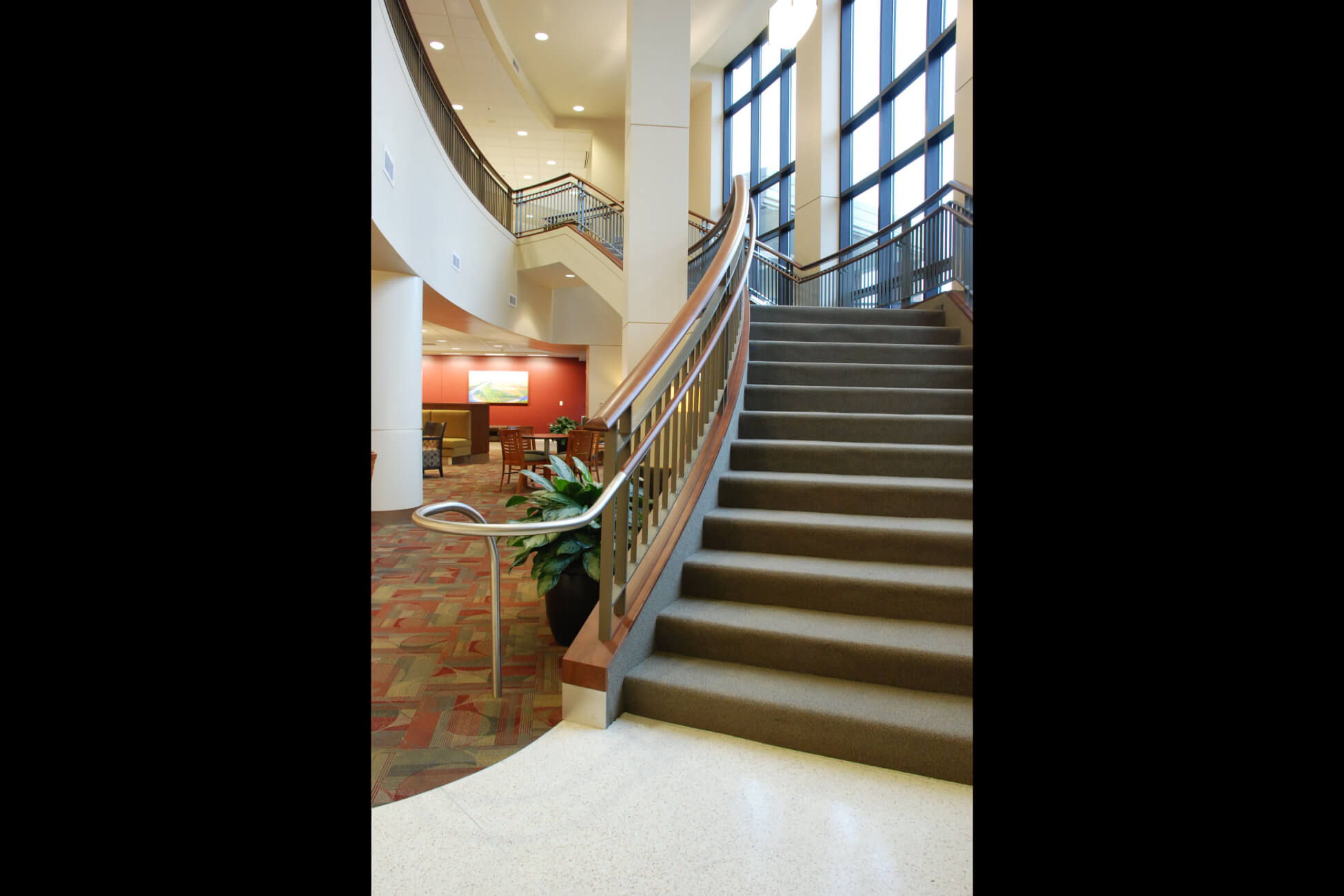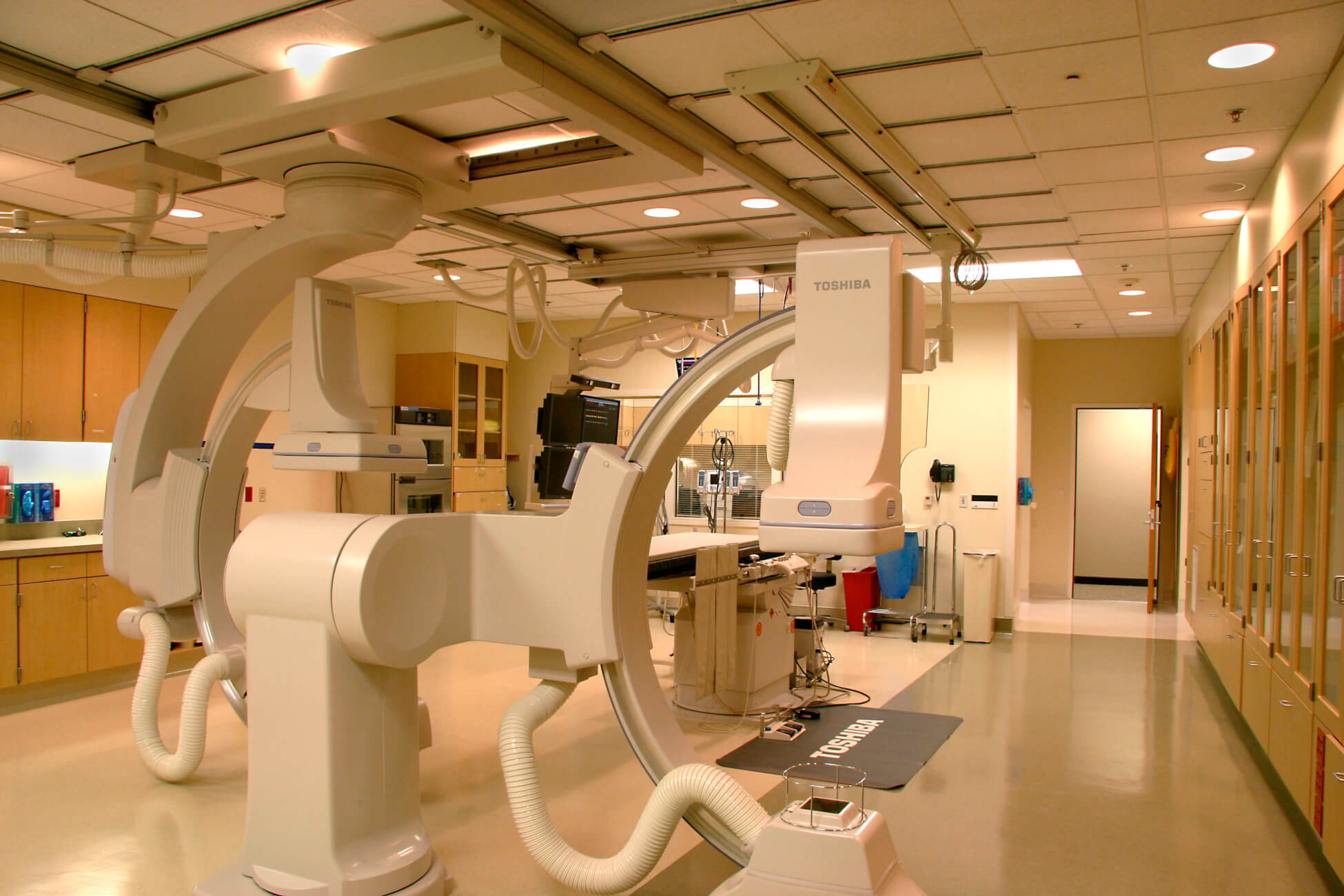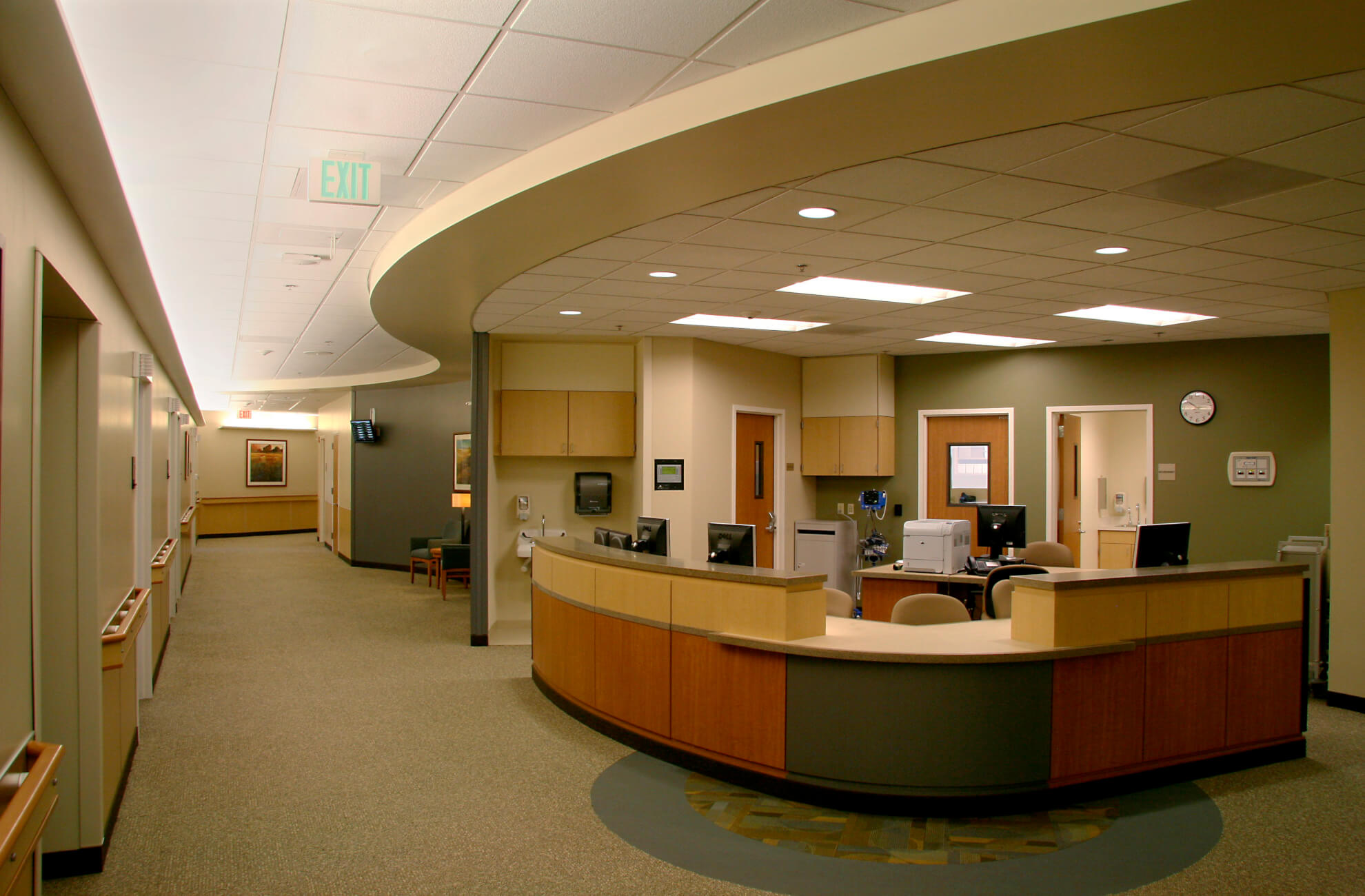 Client : Adventist Health
Adventist Medical Center Outpatient Pavilion
PKA has been the architect of record for Adventist Medical Center for over thirty years. The most recent significant project that PKA has completed was the Pavilion project, which included a new outpatient facility, existing hospital remodel, physical plant expansion, and a multi-level parking structure. The new Outpatient Pavilion includes a cardiovascular center, Cath labs, Nuclear Medicine, outpatient surgery, operating rooms, radiation therapy, and physician offices.
The Pavilion project also includes the expansion of the hospital's Emergency Department. AMC's ED is among the busiest emergency rooms in the metro area. The new ED is equipped to handle additional patients without overcrowding or extended wait times. The new 32 beds are equipped with computerized, wireless devices to speed the flow of decision making information to medical professionals and improve the quality of care. The last piece of the project was a 440 car, 4-story parking structure adjacent to the new Pavilion building.
PKA continues to work on medical planning and design for tenants of the Pavilion.
CONTACT US
[contact-form-7 id="5" title="pka_contact"]