JOSH KOLBERG
JOSH KOLBERG
Josh's career began at Intel in Hillsboro, OR after completing his undergraduate degree in engineering at Oregon State. He worked at Intel for eight years in product development, the last three years managing a team of electrical engineers. While at Intel, Josh earned an MBA degree from PSU with a focus on Innovation & Technology. In 2007, Josh elected to leave the engineering world and pursue a career in Architecture. From 2007 through June of 2010 Josh attended the University of Oregon's Master of Architecture program full time and worked part time with PKA. Josh brings to the firm a diverse array of knowledge, capabilities, and insights. His wife, two sons, dinner parties, Beaver football, Blazer hoops, and getting outside occupy the rest of his time.
BRIANNA SMEDS
BRIANNA SMEDS
Brianna holds a bachelor's degree in architecture from the University of California at Berkeley. At PKA Architects, she specializes in information coordination, project management, and Revit implementation. Brianna enjoys painting and playing with Lego bricks with her two boys.
STEVE KOLBERG
STEVE KOLBERG
Steve, co-founder, and principal of PKA Architects, is a licensed architect and has been in practice for over 40 years. Due to this rich experience, Steve has a deep understanding of the ever-changing design needs for complex hospital facilities and healthcare organizations.  This understanding has been used to lead PKA to decades of success and continuity. He holds a bachelor's degree in architecture from California State Polytechnic University at San Luis Obispo.
JIM KNEES
JIM KNEES
Since joining PKA Architects in 1991, Jim has designed, detailed, and administered a wide variety of healthcare projects including imaging, patient beds, operating rooms, and oncology. He holds a bachelor's degree from Portland State University. He was the lead project architect and manager for the Trios Hospital 74-bed greenfield project.
SARAH KERSHNER
SARAH KERSHNER
Sarah joined PKA in 2017 after earning her Master of Architecture from Kansas State University. Her interest in healthcare architecture stems from her passion for creating designs that promote healing and engage their users. Her skills include a variety of 3D modeling, visualization, and drafting software, knowledge of sustainable design strategies, graphics, and writing. Outside of the office, she enjoys traveling, spending time outdoors, and reading.
MARCUS MORGAN
MARCUS MORGAN
Marcus has been with PKA for over 20 years and has completed projects for all manner of inpatient and outpatient care delivery models. In his spare time, Marcus enjoys snowboarding, wakeboarding, and golf.
MAGGIE JORDAN
MAGGIE JORDAN
Maggie holds a Bachelor of Science in Interior Design from Oregon State University. Since joining PKA in 2021, she has learned extent knowledge about the Healthcare Design world and is eager to learn more throughout her starting years in the industry. Healthcare Design has always stood out to her, creating a job that she truly enjoys. Outside the office, Maggie enjoys reading, painting, and spoiling her cat, Kida.
THANE EDDINGTON
THANE EDDINGTON
With a passion for evidence based design, Thane specializes in the medical planning of environments large and small. When not in the office, you may find him gardening, hiking, biking, chilling with his family, or cleaning horse stalls. Thane holds a master's degree in architecture from Texas A&M University.
JESSICA STOPPEL
JESSICA STOPPEL
Jessica holds a Bachelor of Science in Interior Design from Oregon State University. Prior to PKA Jessica worked on Senior Living and Hospitality Projects providing FF&E Selection and Procurement services. She is excited to be working in Healthcare design to provide healing environments for patients and family members. Outside of work Jessica enjoys crafting and exploring new places with friends and family.
JEFF PRICE
JEFF PRICE
A graduate of Texas A&M University, Jeff brings over 20 years of architectural experience to PKA Architects, including work on new construction and remodel projects throughout Oregon and Washington. His experience covers all levels of service including design, construction documents, and construction administration.
MARISA TANIGAWA
MARISA TANIGAWA
Marisa graduated with a Bachelors in Set Design and a Doctorate in Architecture from the University of Hawaii at Manoa.  She has 13 years of experience in design, project management, construction administration, and specifications; working on projects in healthcare, airport, hospitality, high-end residential, education, and public market sectors.  In her free time Marisa enjoys watching movies under the stars, catching a show at the theatre, camping, hiking, and traveling with her family.
REG MCDONALD
REG MCDONALD
Reg joined PKA in 1983 and adheres to the philosophy that proper project planning and management, matched with careful attention to detail, is key to a project's outcome, effectiveness and longevity. For over 25 years, Reg has contributed continuously as a leader on many of PKA's projects. There are few clients, current or past, that have not benefited from technical experience, attention to detail and knowledge for complex building codes and jurisdictional oversight that Reg provides to the PKA team.
XIMENA HERRERA
XIMENA HERRERA
Ximena joined PKA in late 2015. Originally from Buenos Aires – Argentina, where she obtained her Masters in Architecture, she holds more than 20 years of professional practice. Ximena has lived in the US since 2001, gaining project management experience in the successful execution of corporate, industrial, K-12, commercial and residential projects. She is very excited about having moved from South Carolina to the West Coast with her husband, who is also an architect. Ximena loves applying her organizational skills as the Chair of a non-profit organization dedicated to promoting the Arts in SC, and as the curator/organizer of TEDxSpartanburg in 2011.
PAUL BOROWICK
PAUL BOROWICK
Paul holds a master's degree in architecture from Montana State University. He has been working as a medical planner and project manager for over twelve years and provides excellent client service for the firm. In his spare time, Paul likes to hang out with his daughters, enjoy the outdoors, and hone his woodworking skills.
RENEE COTÉ
RENEE COTÉ
A graduate of the University of Portland, Renee is PKA Architects' accounting and billing specialist. When not helping the firm maintain its project contracts, Renee spends her time cooking or attending sporting events with her three children.
TOM SODERSTROM
TOM SODERSTROM
Tom holds a bachelor's degree from the University of Idaho. He has over 25 years' professional experience in military, education, retail, and commercial design. At PKA Architects, he has focused on codes, construction documents, as well as CA.
ALAN KARSTEN
ALAN KARSTEN
An AutoCAD specialist, Alan has worked on many projects while at PKA including operating rooms, MRIs, CT scans, and patient care facilities. In his spare time, Alan enjoys camping, hiking, movies, and video games.
ENOC RODRIGUEZ
ENOC RODRIGUEZ
Enoc has been at PKA for over a decade and has worked on a variety of healthcare projects. He is highly proficient in AutoCAD and spearheaded both the initial CAD Standards documentation and the creation of the AutoCAD tools used in the production of PKA's construction documents. His attention to detail has made him a valuable asset on projects. In his free time, he likes hiking, gaming, and tuning the sound system in his car.
AMBER CREEDON
AMBER CREEDON
Having previously collaborated with PKA at a local interior design firm, Amber was excited at the opportunity to help pioneer the Interiors Studio and work alongside her new team of familiar faces. With a passion for intentional and creative interior design, she uses a detail-oriented approach and thrives at incorporating innovation while promoting healing and wellness in her healthcare designs. She is NCIDQ certified with experience in commercial Healthcare, and having moved here from Florida, takes every opportunity to explore the PNW with her entourage of dogs.
DYLAN ROMINE
DYLAN ROMINE
Dylan is an up-and-coming design professional with a passion for creating innovative spaces that seamlessly blend form and function. Originally from Colorado, he has always been drawn to the beauty and majesty of the mountains, which has greatly influenced his design aesthetic. Dylan's love for the great outdoors has led him to settle in Oregon, where he can often be found exploring the state's rugged terrain on foot, bike, or skis. He firmly believes that spending time in nature is essential for his creativity and overall well-being, and he draws inspiration from the colors, textures, and patterns found in the natural world. Whether he's sketching out ideas for a new project, hitting the trails for a weekend hike, or carving his way down a powder-covered slope, Dylan brings the same level of passion, enthusiasm, and dedication to everything he does.
ALLEN WATKINS
ALLEN WATKINS
As a job captain, Allen has worked on many projects while at PKA including imaging suites, behavior health, nursing units, and emergency departments. In his spare time, Alan enjoys spending time with his family.
TIMOTHY CLEM
TIMOTHY CLEM
From large complex inpatient hospital departments to renovating small rural clinics, Tim's 20 years of experience spans a wide array of healthcare projects. After 13 years in healthcare architecture for a variety of clients in the Pacific Northwest, Tim served six years providing volunteer architecture services throughout Latin America with a non-profit organization. Now back in the United States, Tim adds his international experience to the team at PKA.
ABBY MANZO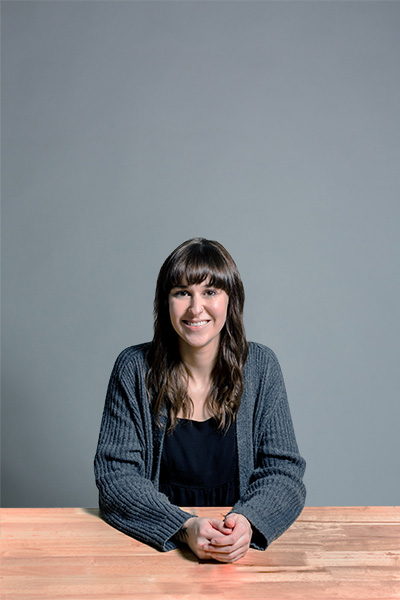 ABBY MANZO
Abby has always had a passion for architecture and design. Whether it was through photography, drawing, painting, or simply just being present in a particular space, she found inspiration almost everywhere she went. While Abby was initially drawn to the use of shapes, lines, patterns, and textures of different architectural compositions, she became especially drawn to the way spaces can influence peoples' moods and emotions. With a life-long passion for health and wellness, Abby decided to pursue a career in interior design as a unique way to improve peoples' lives and bring joy to different communities. In 2018, she went on to graduate with a Bachelor of Fine Arts in Interior Design from Virginia Commonwealth University. Now, with about 5 years of experience in residential and commercial design, she is happy to have finally found her place at PKA working exclusively in healthcare.
MICHELLE DONOHUE
MICHELLE DONOHUE
Michelle was drawn to architecture because she had always admired the idea of creating something with lasting impact. Couple this with her desire to shape positive relationships between people and places, she is happy to have found her niche in Healthcare Design. She enjoys bringing client's ideas to life and providing them with the physical environment that aims to improve healing and better outcomes. When considering patient experience, she has an empathetic eye and tries to see the space from their view, fostering a sense of welcoming calm in each of her designs. Michelle likes to garden and be with her family, spending weekends at her kids' sporting events and playing with their dog.
DAVID CONTRERAS
DAVID CONTRERAS
David is member of the firm's Revit/BIM team and has deep experience working with these modeling tools. He uses this experience to support numerous healthcare projects in the office. Outside of work he enjoys hiking, listening to music, and cooking.
JASON PETERSON
JASON PETERSON
Jason is a leader in the office for creating highly detailed 3D visualizations and renderings. He is also really strong at developing highly accurate and coordinated construction documentation for all manner of remodel, TI, and new greenfield projects. Jason enjoys spending time with his wife and two children.
CEANA LANEY
CEANA LANEY
Ceana has had experience in a handful of customer service opportunities, including veterinary clinics and banking before coming to PKA Architects. Here she is an administrative assistant and loves learning more about her position every day. She loves getting to know people and being able to help in any way possible. In her free time, she likes spending time with her husband and 2 boys, reading, and going to the beach – rain or shine!
ALBERTO RINKEVICH
ALBERTO RINKEVICH
Alberto brings to PKA over 35 years experience in design and management with an extensive portfolio including healthcare, residential, commercial and planning projects in the United States, Israel and Argentina. He has spent the last fifteen years of his career specializing in design for healthcare. Alberto holds a Master degree in architecture from the University of Buenos Aires and a Master degree in sustainable architecture and energy efficiency from La Salle University in Barcelona, Spain.
Outside the work, he enjoys traveling, reading, hiking, rock music, movies, and spending time with family and friends.
JONATHAN WHITNEY
JONATHAN WHITNEY
Jonathan is a licensed Architect in the state of Oregon with over twenty years of experience — primarily in healthcare, laboratory, and facility design. He is passionate about helping medical professionals have the environment they need in order to serve patients and advance research to the best of their ability. He believes in an inclusive and transparent process that brings everyone to the finish line together.
RACHAEL BURKE
RACHAEL BURKE
Rachael holds a Master of Architecture from Southern California Institute of Architecture in Los Angeles. She also earned a Bachelor of Science in Interior Design from Drexel University in Philadelphia. Joining PKA in 2016, Rachael has extensive experience with a variety of drafting and 3-D modeling software. She has previously worked in corporate, commercial, and hospitality design. Outside of architecture, she enjoys traveling, art, and spending time with her dog Ollie.
CHIP LARSON
CHIP LARSON
Chip has a Bachelor of Science Degree in Architectural Engineering Technology (ABET accredited) from Southern Polytechnic State University in Marietta, Georgia.  He has been working in Architecture since the late 1970's and specializing in Medical Architecture since the late 1990's.  He is an excellent technical problem solver and likes a challenge, which is why he gravitates to the most complex projects such as linear accelerators, MRI's and other medical equipment modalities. Outside of work, Chip enjoys photography and camping.
RAY PERSON
RAY PERSON
Ray graduated from the University of Arizona with a Bachelor of Architecture degree. He joined PKA Architects in 2003 and has over 20 years of experience working on architectural projects in Healthcare, commercial, K-12 and residential design. In his spare time Ray enjoys creating and selling original art in a variety of media (oils, acrylics, water colors, pen & ink, pencils) as well as hiking, running and swimming in the great outdoors.
DIANE COATS
DIANE COATS
Diane joined Petersen Kolberg & Associates' Interior Studio in Spring of 2018. She has experience in all aspects of interior design, concept development, construction documentation, interior finish and furniture selection, and specifications, as well as project management. She has specialized expertise in healthcare design as it is her passion to create healing environments that can have a positive effect on the patient's recovery physically and emotionally. In her free time, she enjoys camping, spending time outdoors, gardening, and being with her family.
HENRY RHETT
HENRY RHETT
Since joining with PKA in 2017 Henry has worked on roughly 30 projects for at least eight different clients out of the Central Oregon office serving  rural healthcare communities. Projects have ranged from small tenant improvements, such as Harney District Hospital Family care clinic remodel and their Specialty Care clinic remodel to larger projects such as the Sky Lakes Collaborative Health Center. Henry is involved primarily  with developing Design and Construction/Permit documents using Revit/Bim platform.
When not at work, Henry enjoys time with his family, and spends as much time as possible outdoors; skiing, bicycling, disc golf, camping, hiking, sailing, gardening and more!
SARAH HOLMES
SARAH HOLMES
Sarah holds a Bachelor of Fine Arts in Multimedia Design from the University of Oregon, and an Associate of Applied Science in Architectural Design from Portland Community College. Before joining the Interiors Studio team at PKA, she gained experience in 3-D modeling and drafting and worked as a material librarian. Outside of work Sarah enjoys hiking with her dog, and plein-air painting.