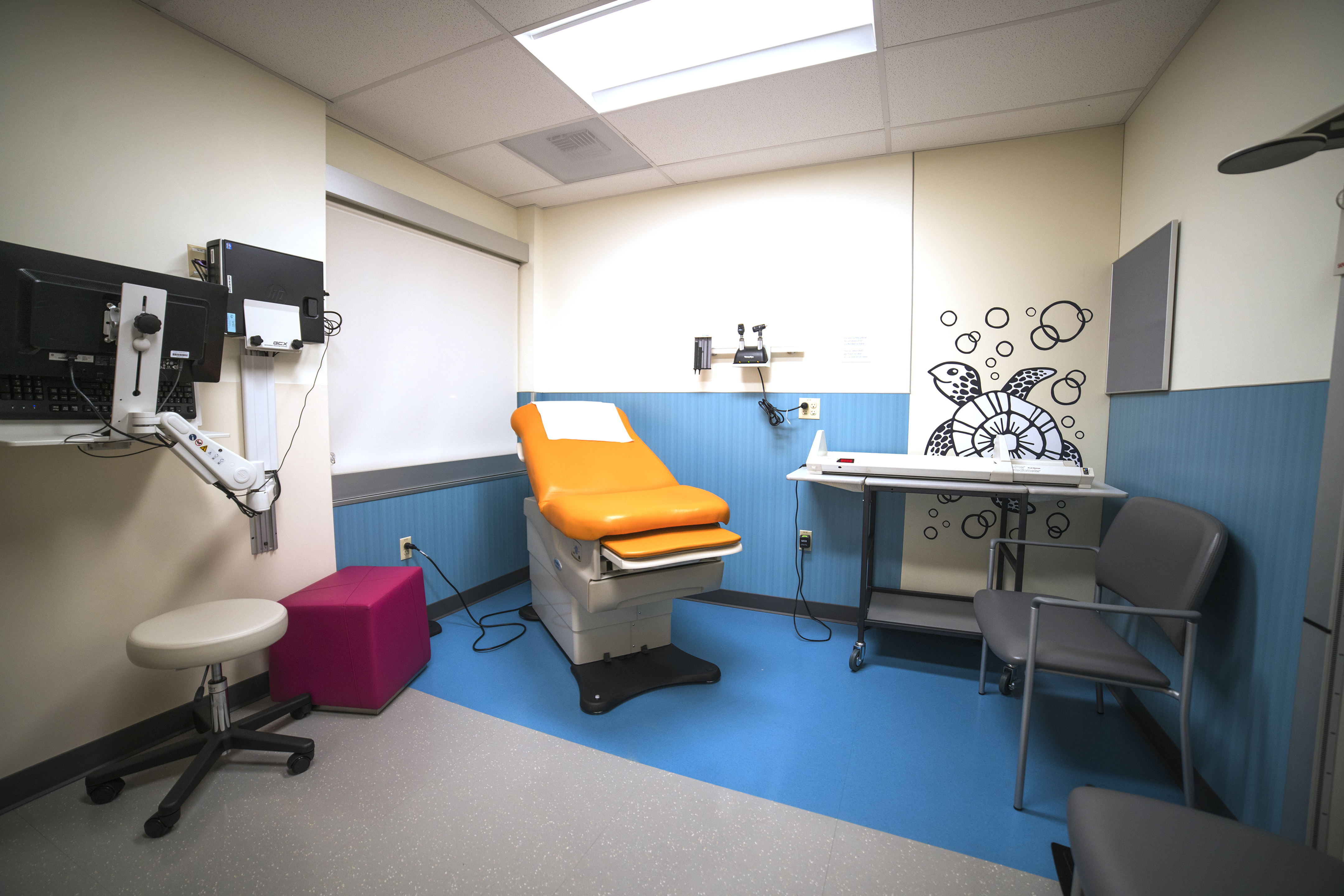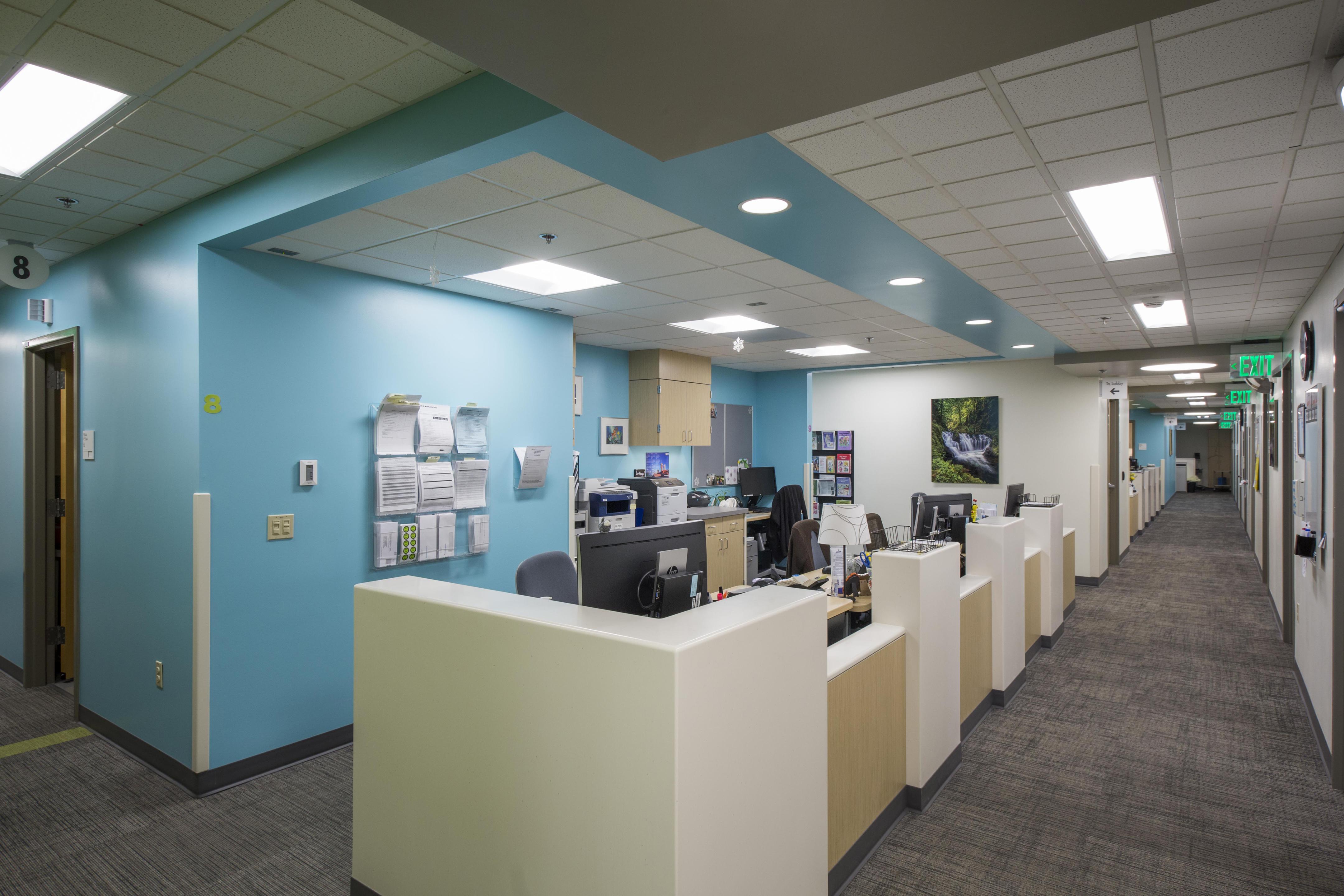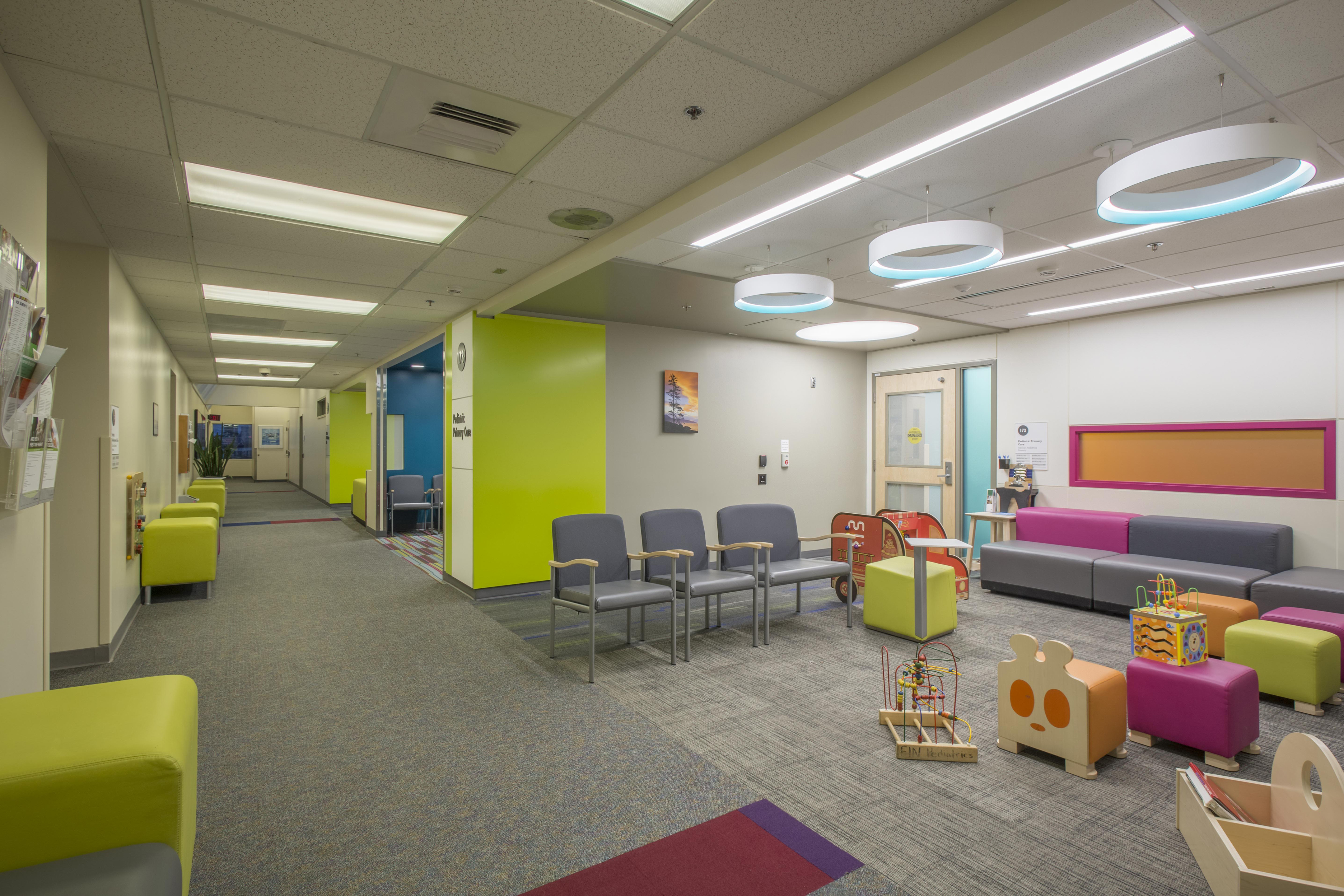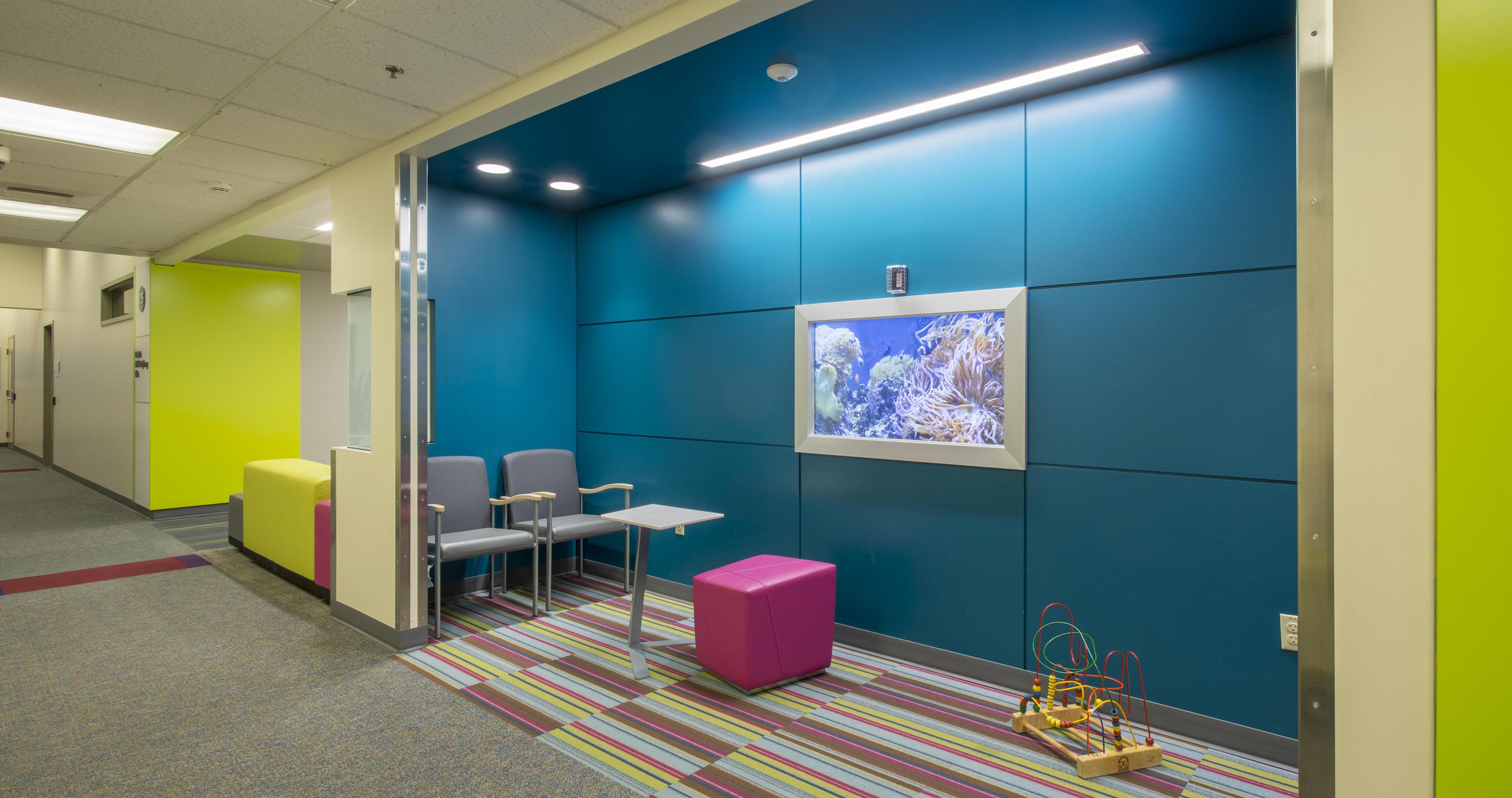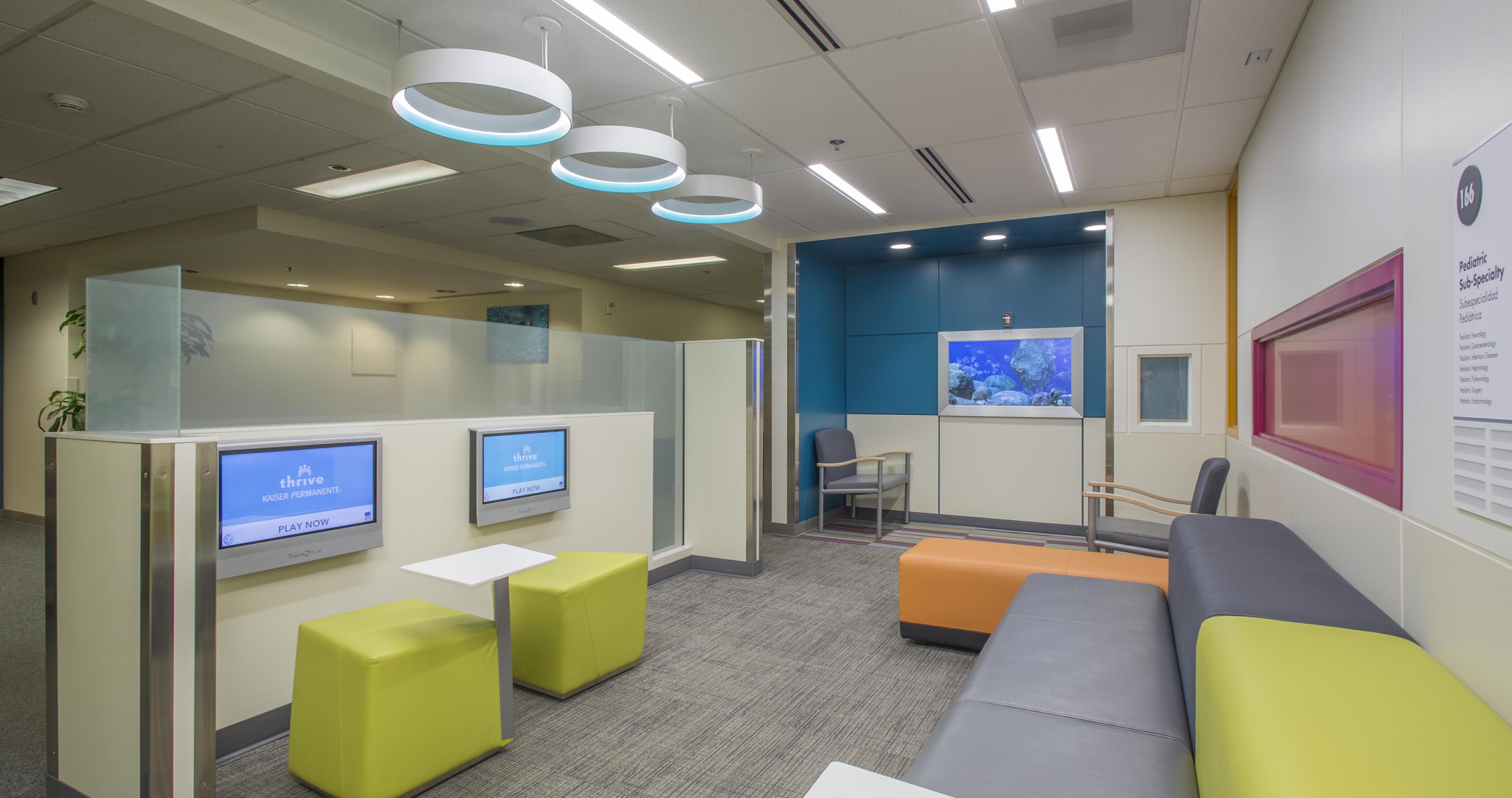 Client : Kaiser Permanente
Kaiser Permanente Interstate Medical Office East – Integrated Pediatric Care
In support of Kaiser Permanente's mission to provide access to high quality, affordable health care to its members and improve the health of the communities it serves, the renovation of the pediatrics unit at the East Interstate Medical Office in Portland, provides acute and preventative pediatric consultation and treatment for children ranging from newborn to age 18. This project won Third Place for Renovation projects at the Daily Journal of Commerce Magazine Top Projects 2018 awards ceremony.
The clinic utilizes a variety of bright colors and scales to engage pediatric patients of all ages. Color accents and bold graphics make the space bright and energetic, while helping patents to easily navigate the building. These elements also encourage the use of imagination, which serve as a distraction from potentially stressful situations for both the patients and their families.
The waiting areas are made up of a series of smaller sub-waiting areas serving the various clinics. This approach provides privacy and comfort to the varying patient types and age groups. The pediatric department is an excellent example of family-centered wellness.
This project was a unique challenge, as another architecture firm and contractor were renovating an adjacent clinic space. Construction schedules were coordinated to reduce disruption to patients and staff, and the architectural and interior language introduced throughout the two projects serves as a precedent for the rest of the building's future remodels.
CONTACT US
[contact-form-7 id="5" title="pka_contact"]