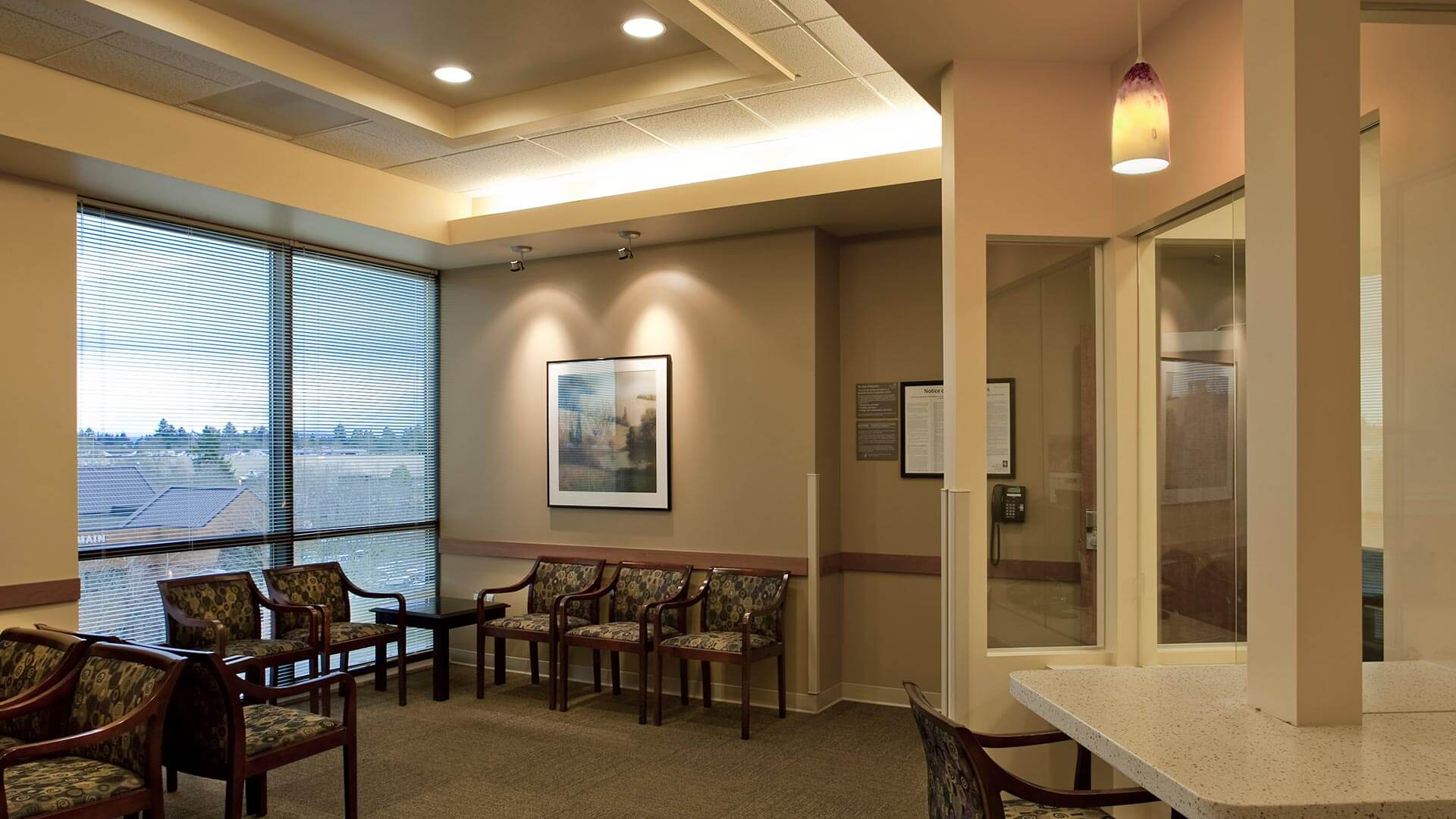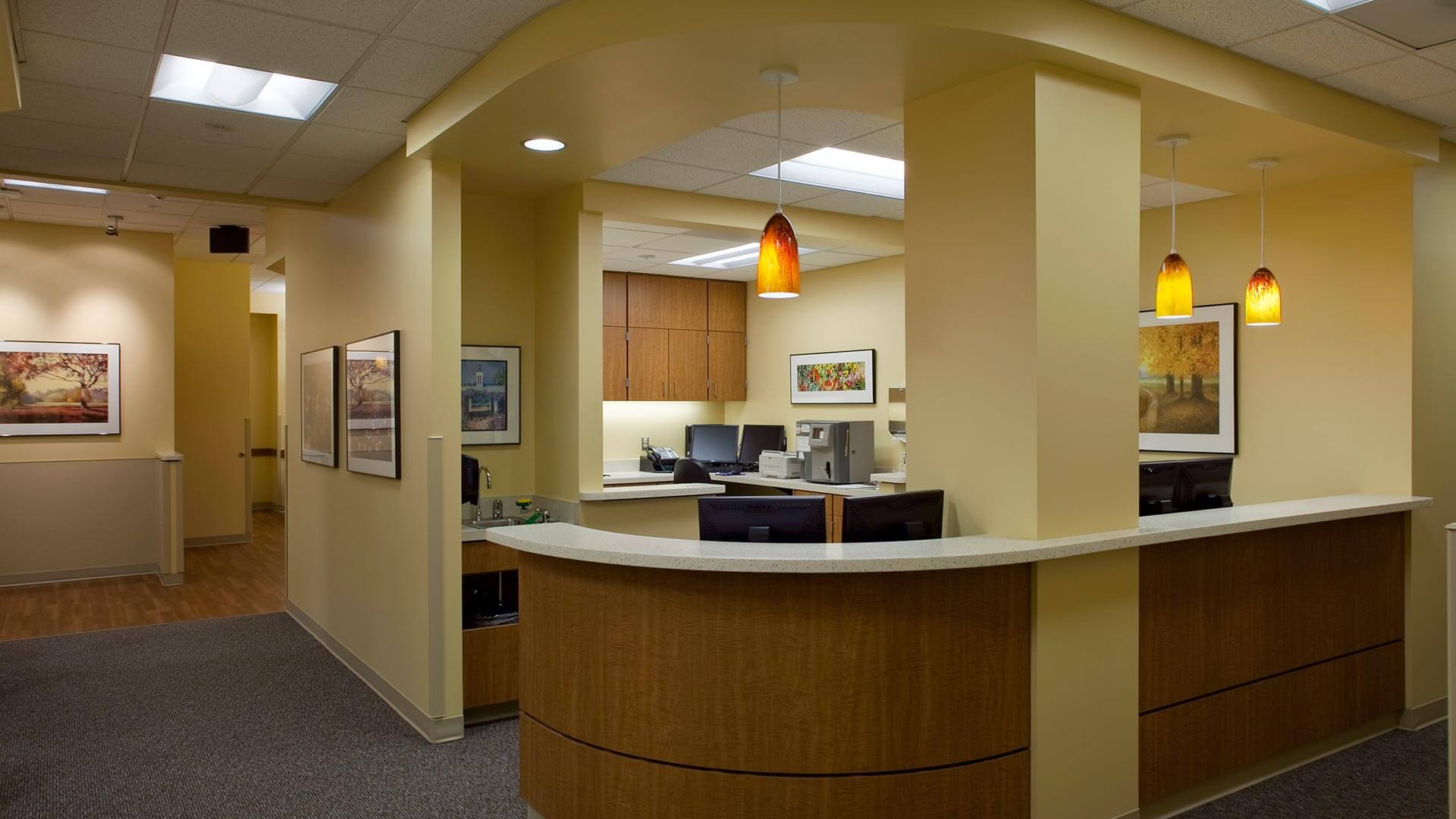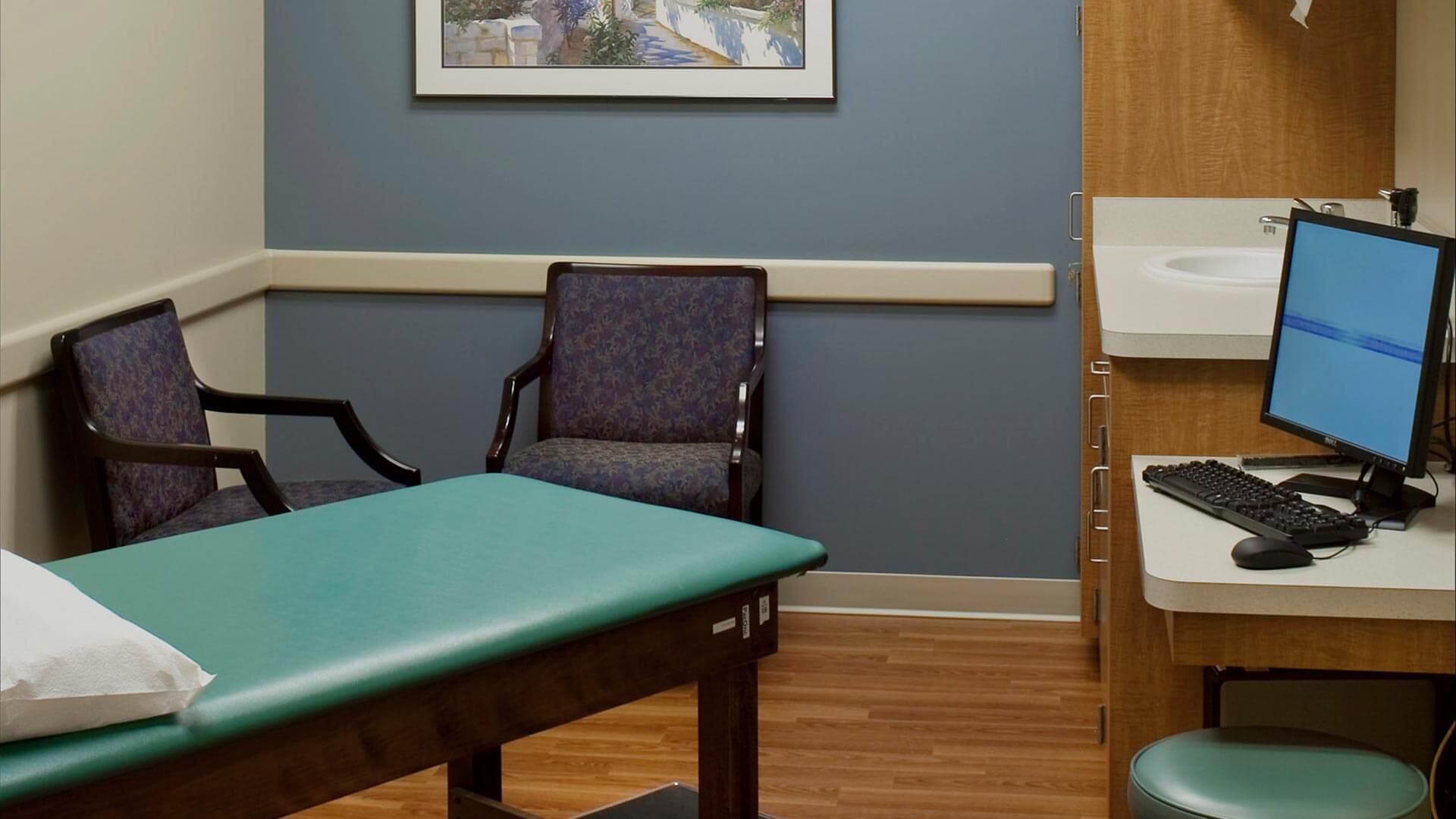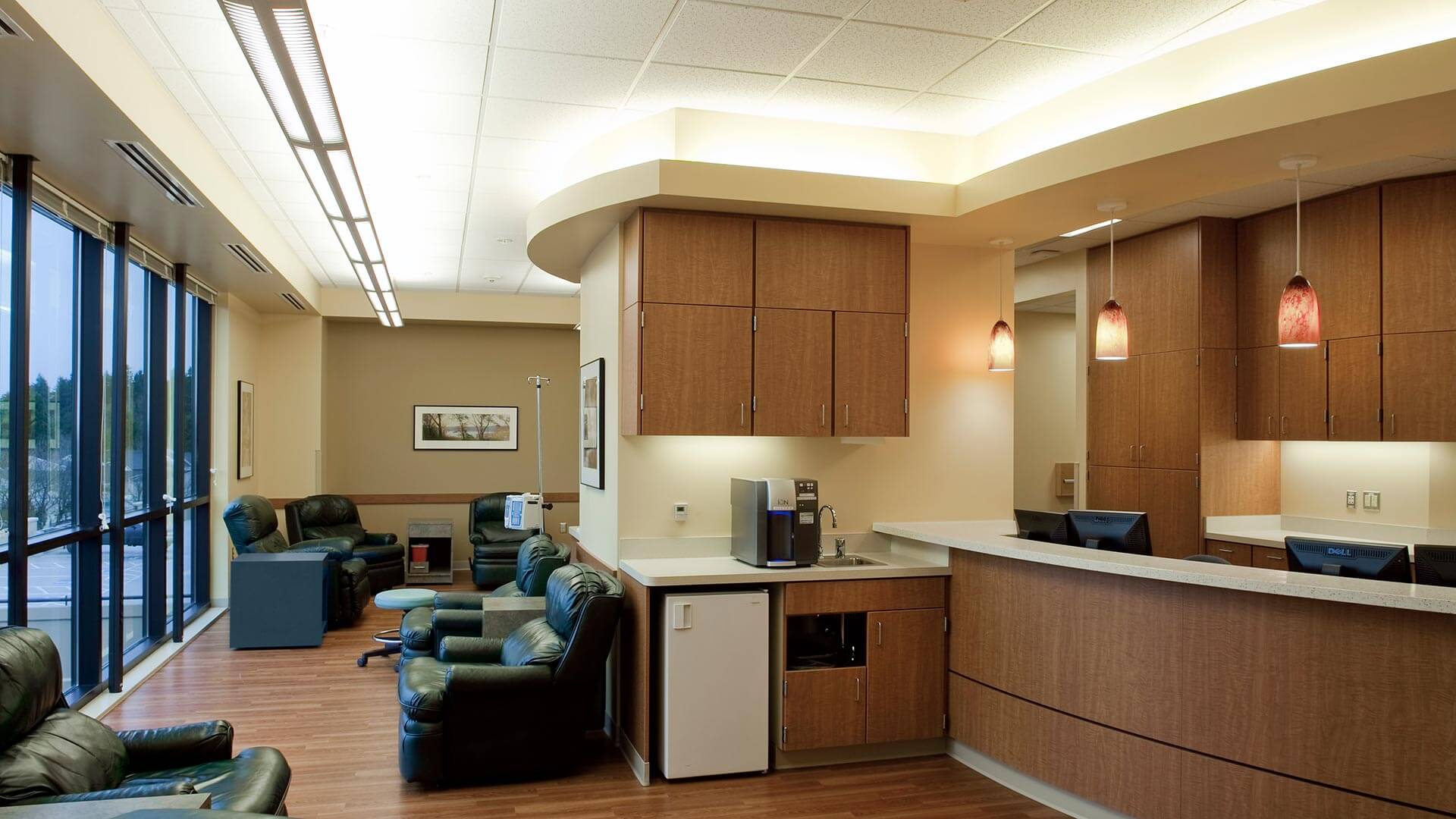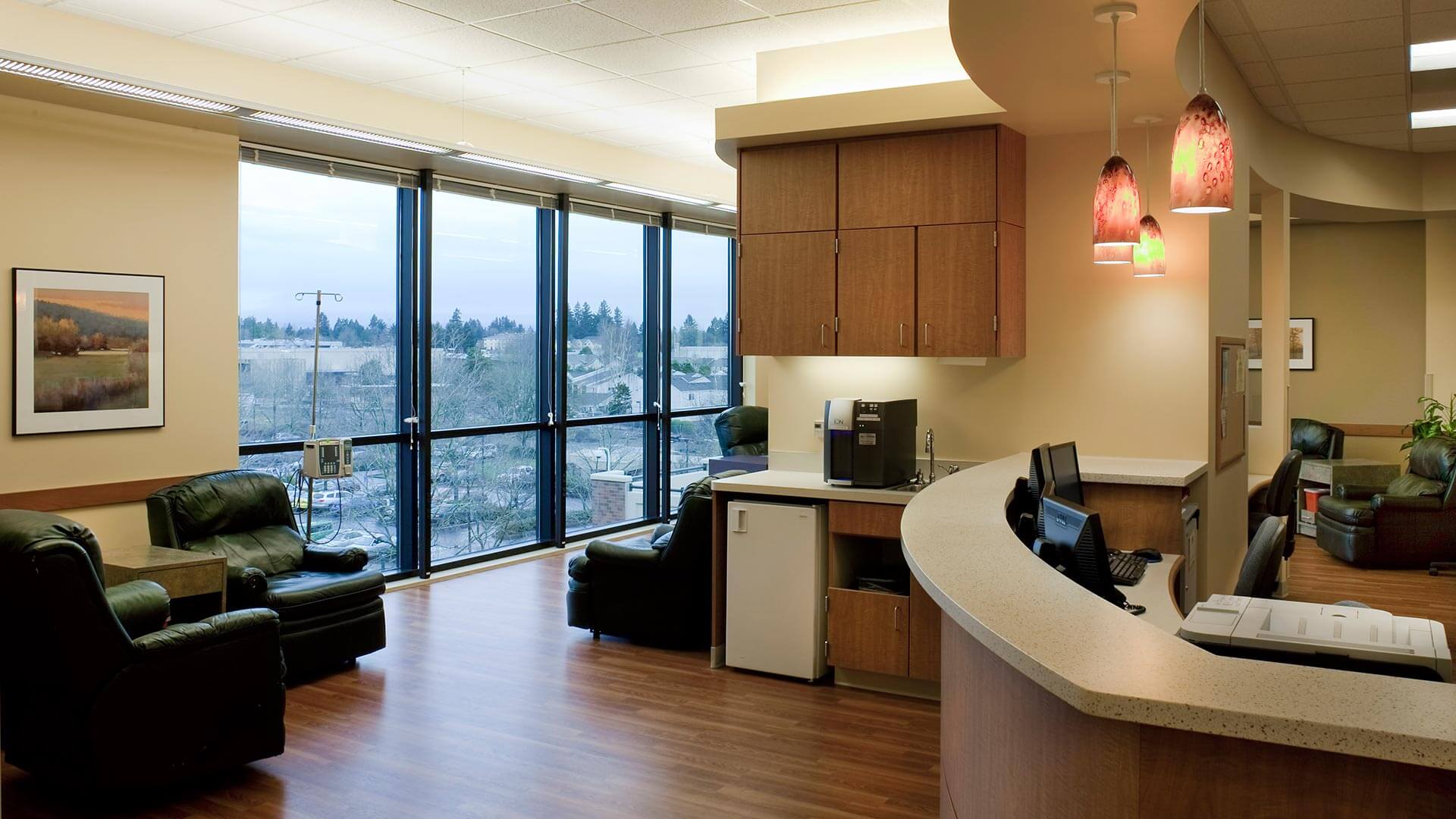 Client : Adventist Health
OHSU Knight Cancer Institute – Adventist Medical Center
PKA Architects was honored to design Adventist Medical Center's (AMC) Outpatient Pavilion, which completed construction in 2009. We are equally delighted that the first outpatient clinic space on the third floor of the Pavilion is now open and ready to serve the community.
OHSU Knight Cancer Institute opened a Community Hematology Oncology Clinic at Adventist Medical Center to give patients with cancer and blood diseases the option to receive treatment in their community in East Portland. PKA has enjoyed long relationships with both AMC as well as OHSU. This project presented us the unique opportunity to serve both clients on the same project. The specialized treatments offered in the clinic will also include chemotherapy infusion services.
This project extends a deep-rooted history working with OHSU and the Knight Cancer Institute to further their dedication to providing unparalleled oncology services. PKA designed the formerly titled Pacific Oncology building now owned and operated by the Knight Cancer Institute, which provides a full spectrum of oncology services, including chemotherapy, radiation therapy, and imaging services. PKA also successfully completed the medical planning and tenant improvement design for the Knight Cancer Institute's Inpatient Oncology Department on the 13th and 14th floor of OHSU's Peter O. Kohler Pavilion. Lastly, we are currently designing another Community Oncology Clinic for the Knight Cancer Institute this time located in Astoria, Oregon at Columbia Memorial Hospital.
CONTACT US
[contact-form-7 id="5" title="pka_contact"]