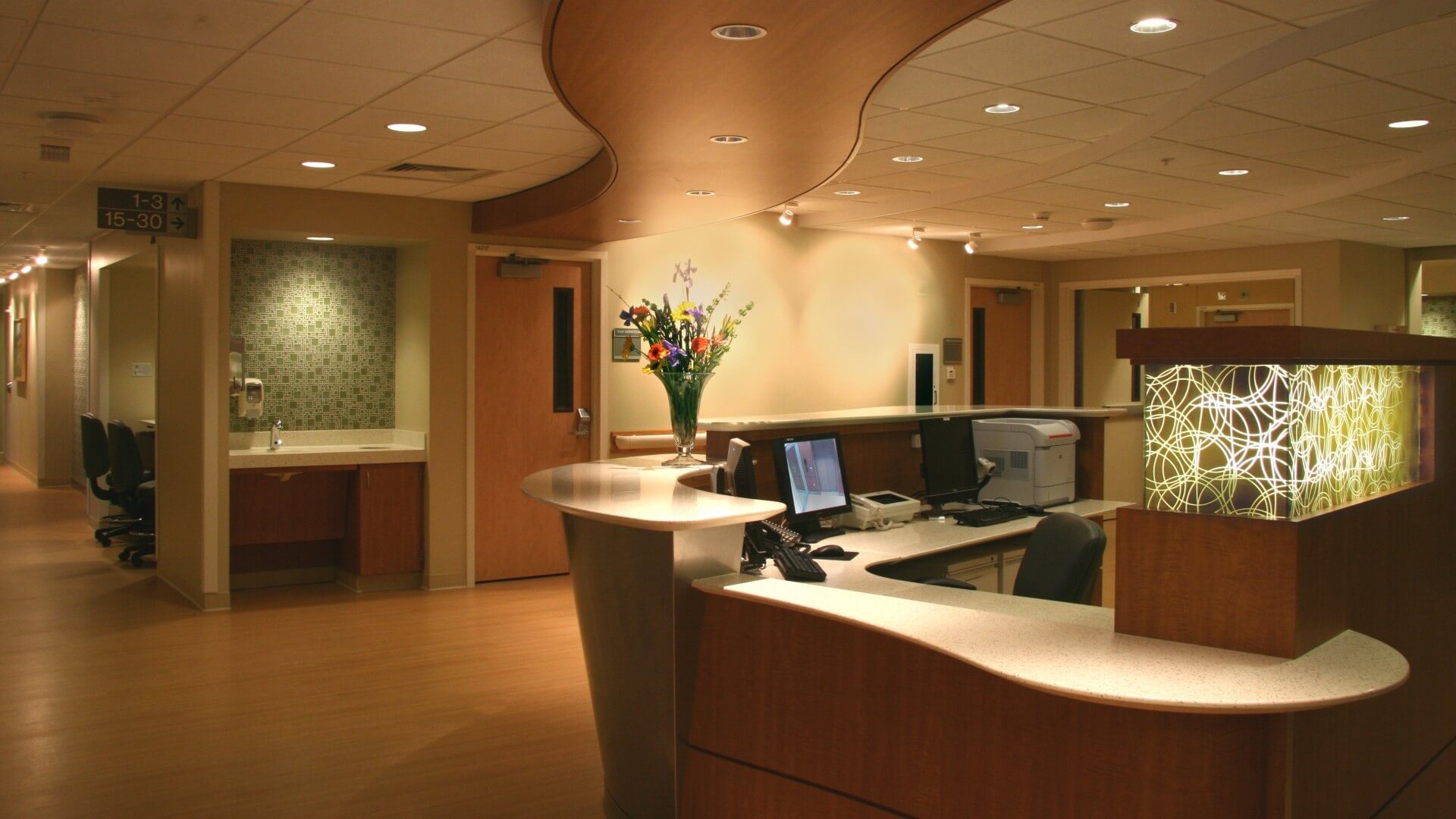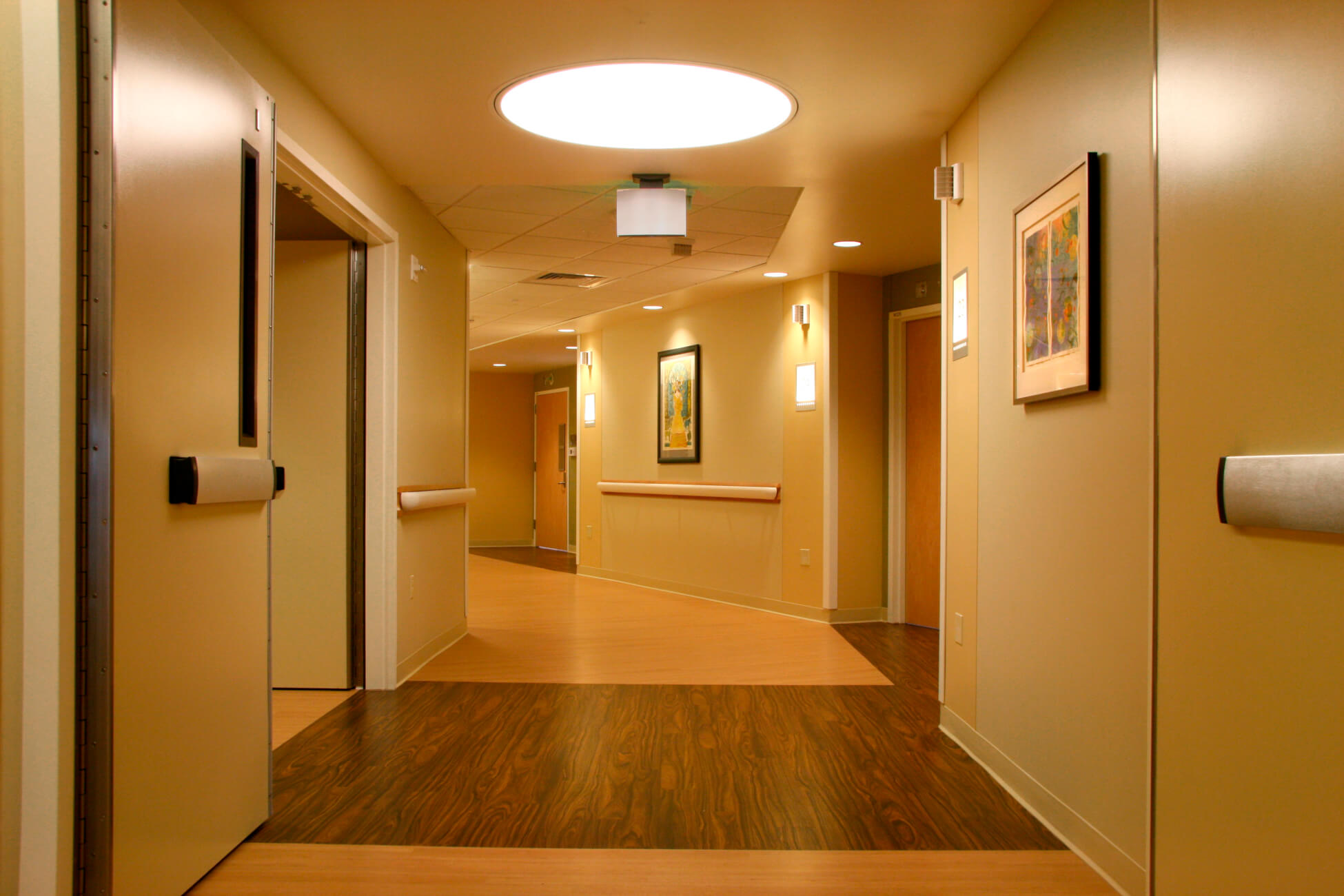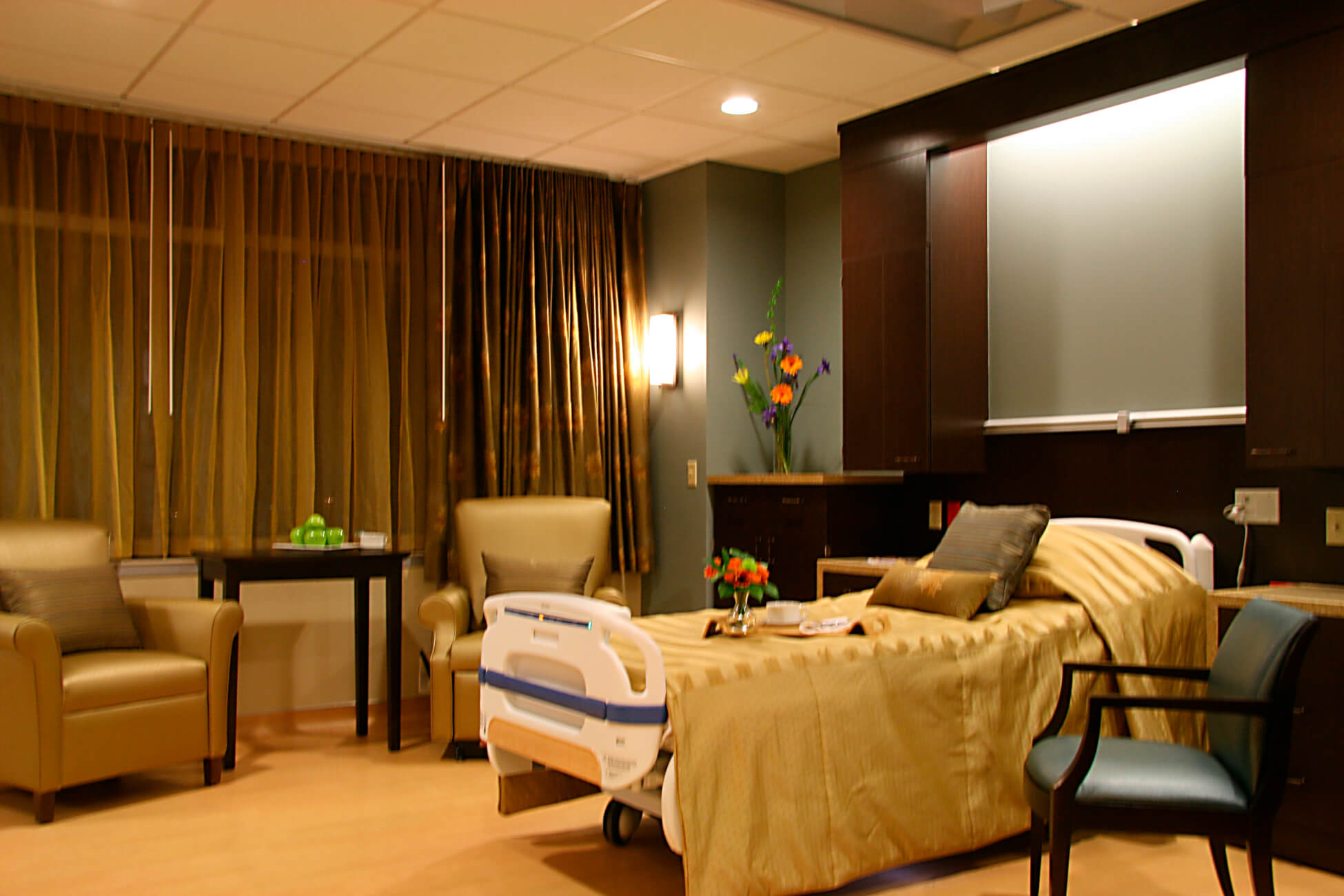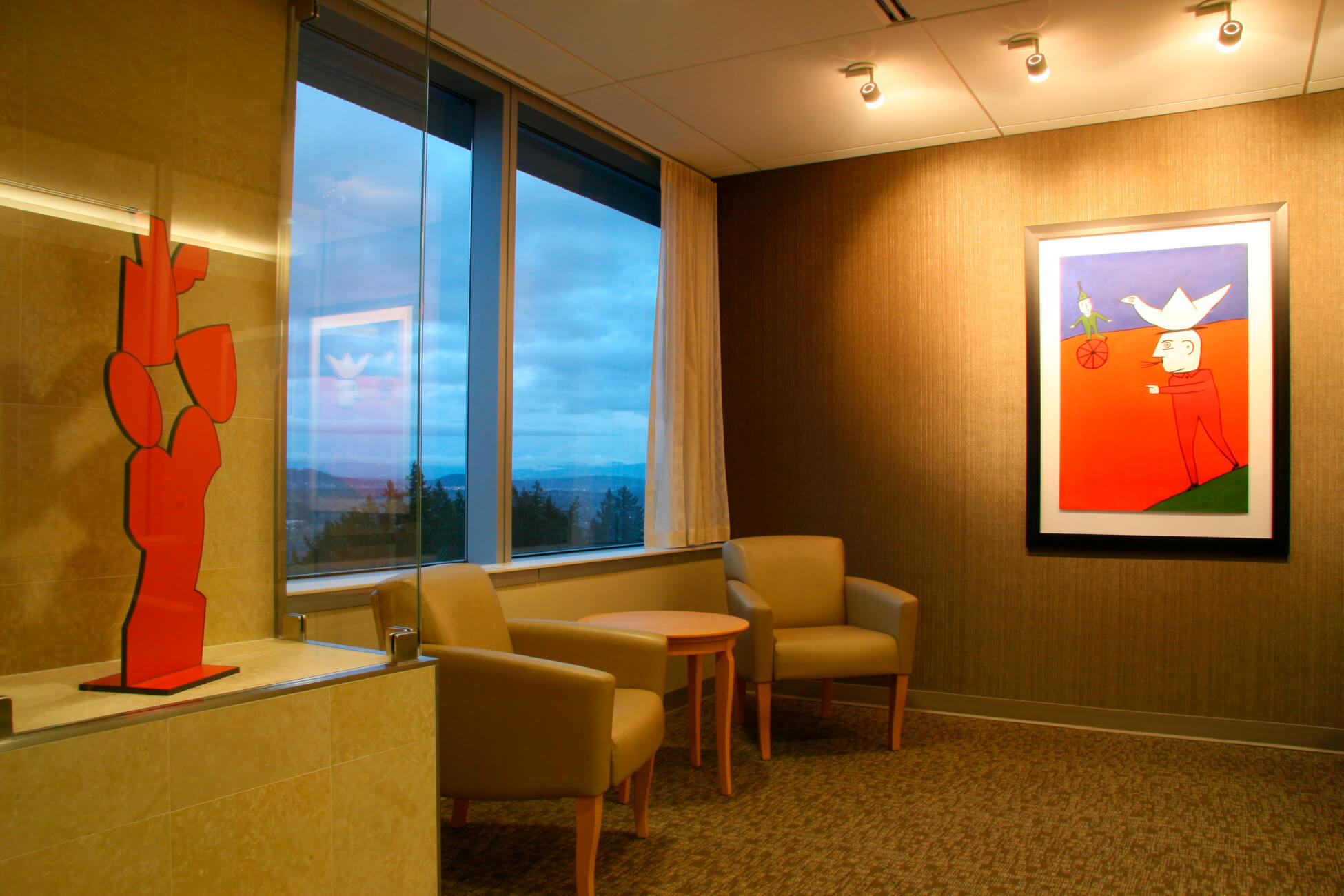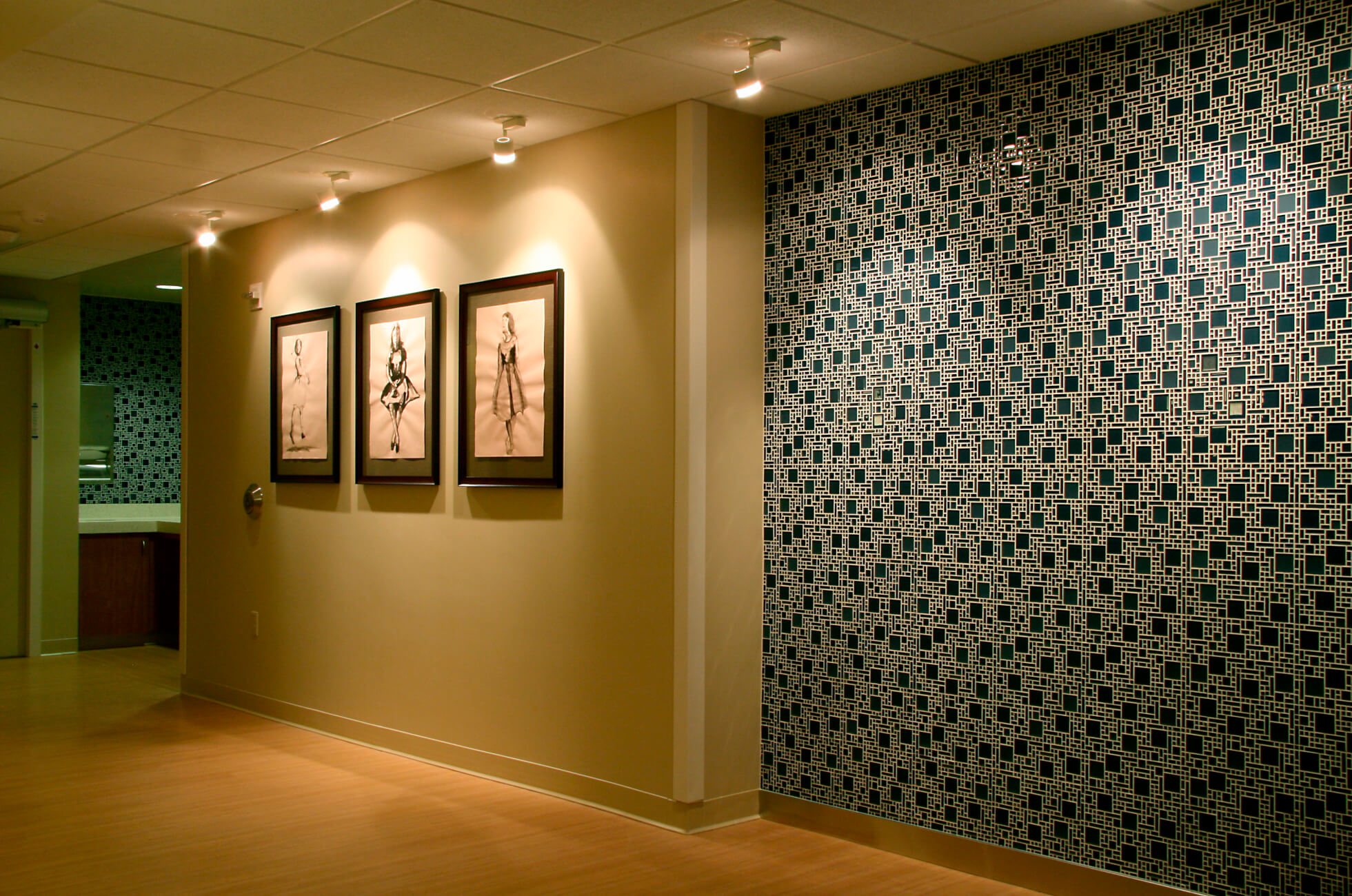 Client : OHSU
OHSU Kohler Pavilion Knight Cancer Institute
The 13th and 14th floors of the Peter O. Kohler Pavilion at OHSU house the patient treatment facilities for the Knight Cancer Institute. PKA Architects – in collaboration with Czopek & Erdenberger on the interior design – was responsible for the medical planning and design for this critical patient care facility.
The patient care mission of the Knight Cancer Institute includes a full service inpatient Oncology Center as well as a Bone Marrow Transplant Unit. The design requirements for this space were unique and extensive. Working with department heads and administration, PKA designed a facility that created 30 positive pressure HEPA filtered patient rooms, a variety of patient room types including special VIP patient rooms with the highest in finish detail, a group room developed for young adults with cancer, and special family shower and sleep rooms.
Special design considerations were made to promote a clean and antiseptic work environment but for the feel of the unit to be warm and inviting. The VIP patient rooms are high-end hotel-like spaces that engender the highest level of patient satisfaction.
CONTACT US
[contact-form-7 id="5" title="pka_contact"]