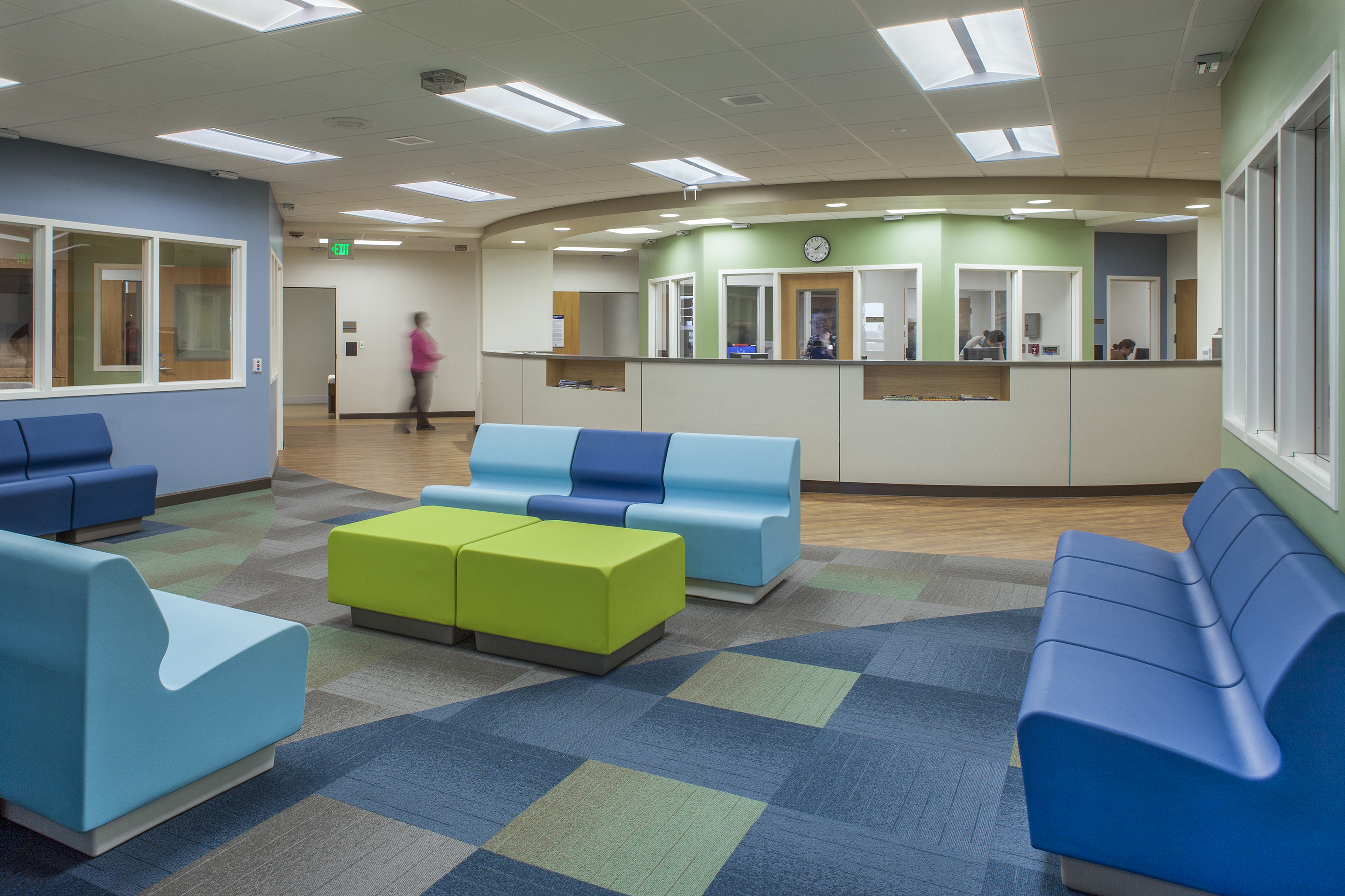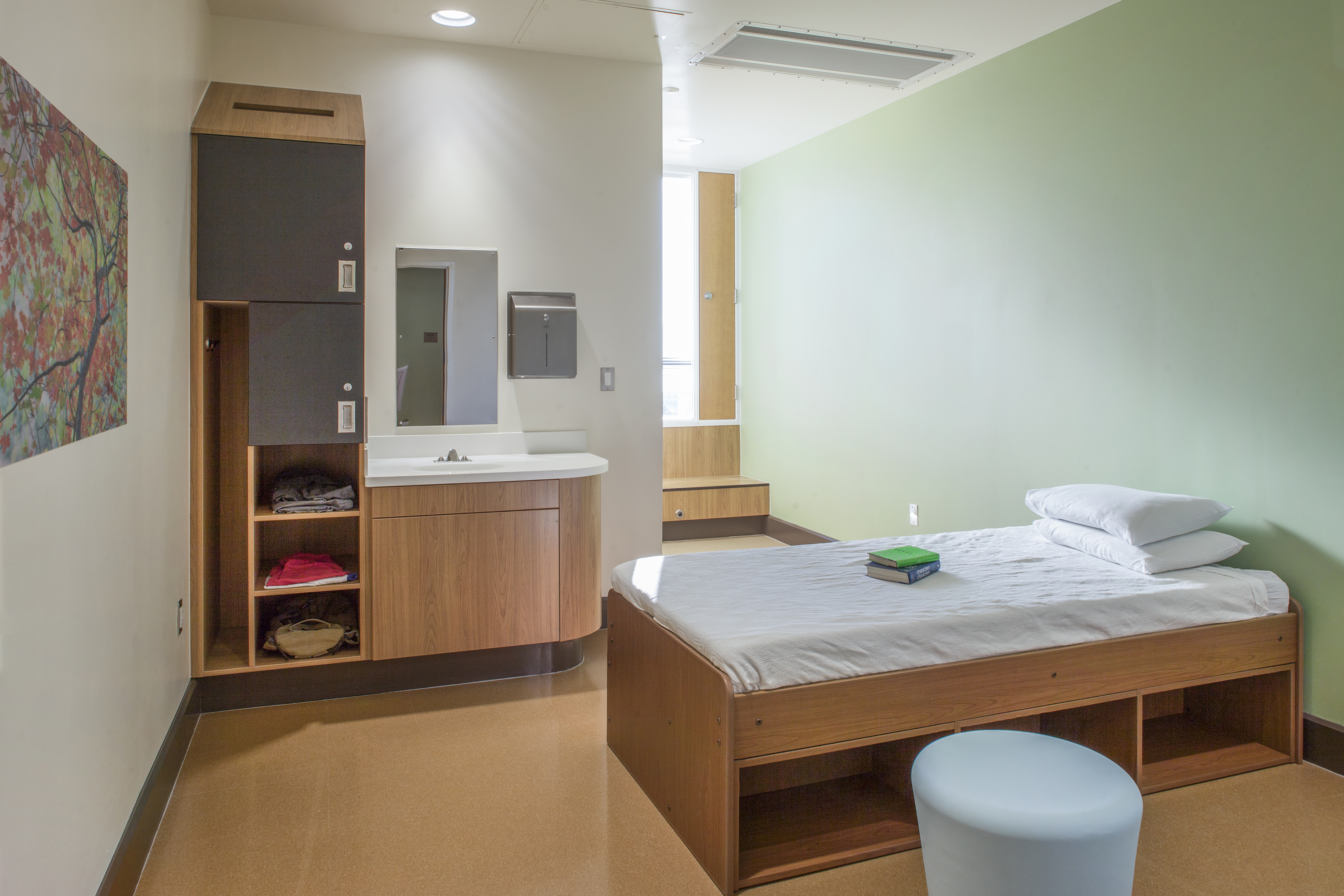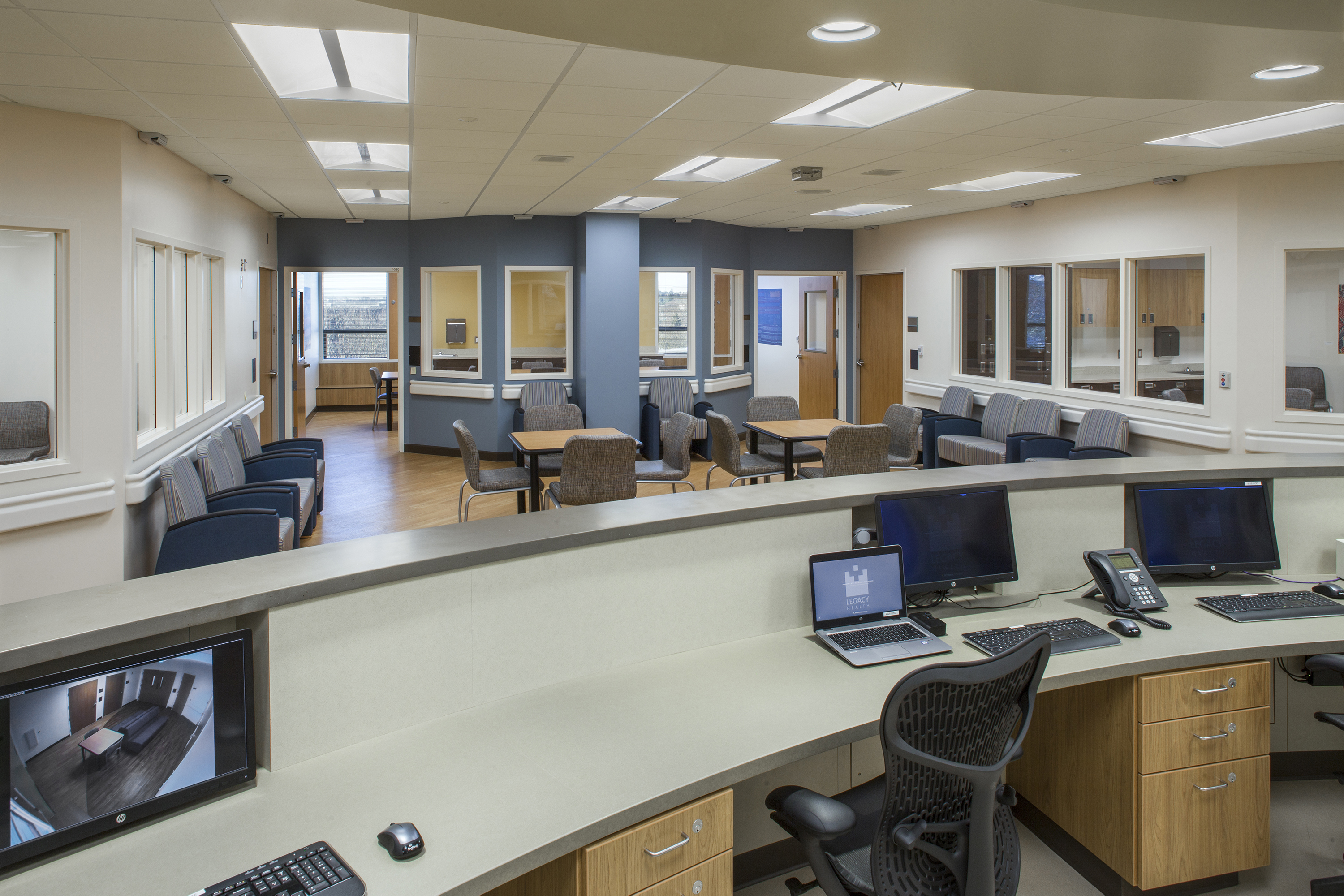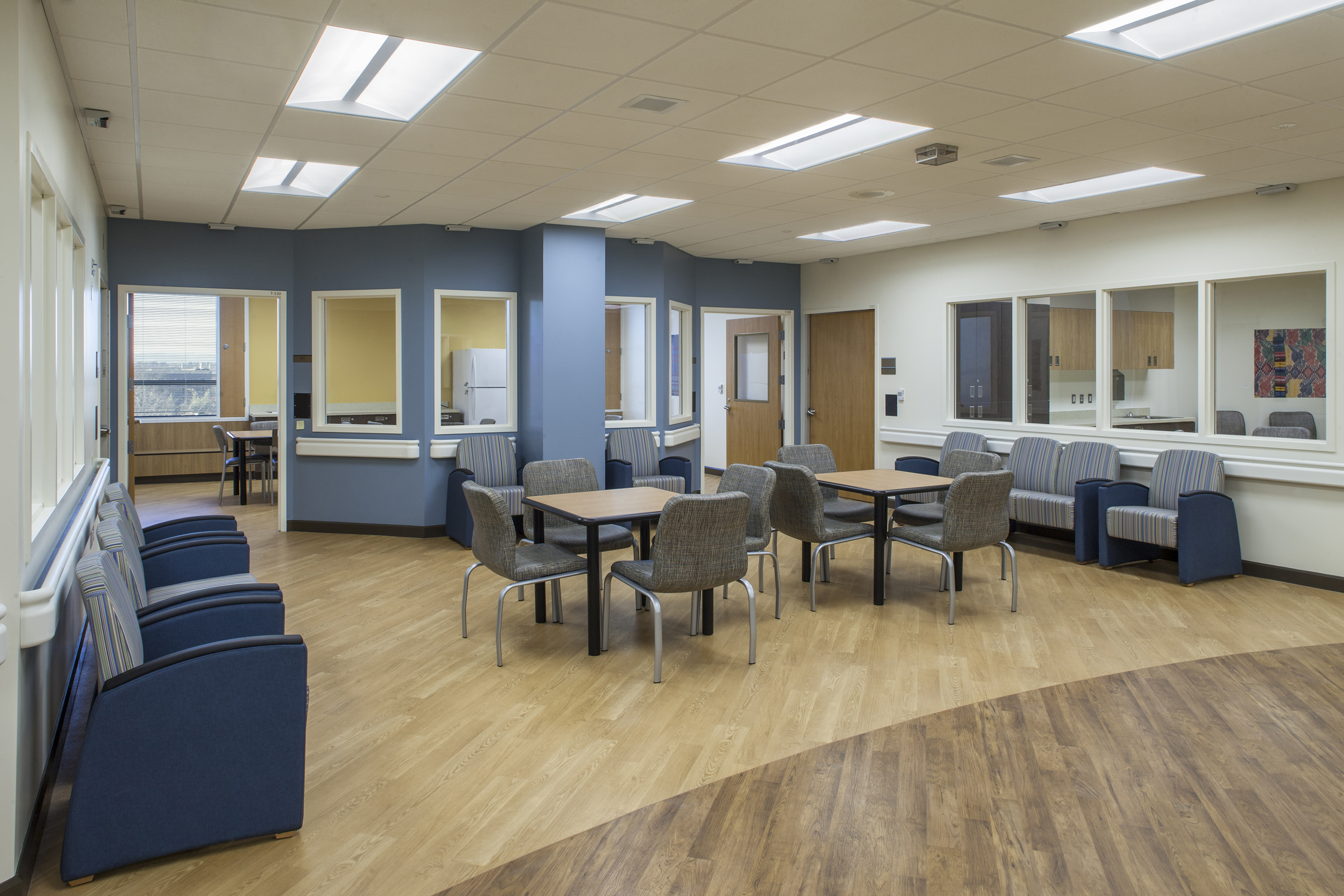 Client : Adventist Health, Legacy Health, Kaiser Permanente, and OHSU
Unity Center for Behavioral Health
The Unity Center for Behavioral Health was a great accomplishment for our firm. This project is a collaboration between Adventist Health, Legacy Health, Kaiser Permanente, and OHSU. It provides a new healthcare delivery model with psychiatric emergency services (PES) to the Portland community.
Aligning with the mission of the facility itself, the goal of the project was to design a building that promotes healing and well-being, as well as a sense of dignity, while also remaining safe and secure for patients and staff. Facilities of this type typically have a cold, sterile, and sometimes even hostile feel, so every detail of the project was intended to protect users from harm without perpetuating the stigmas often associated with mental illness.
With the PES, 80 adult beds, and 22 adolescent beds, the center offers both crisis and inpatient care. This facility has changed the way mental health emergency situations in the Portland metro area are handled and provides a strong foundation for recovery to those in need.
CONTACT US
[contact-form-7 id="5" title="pka_contact"]