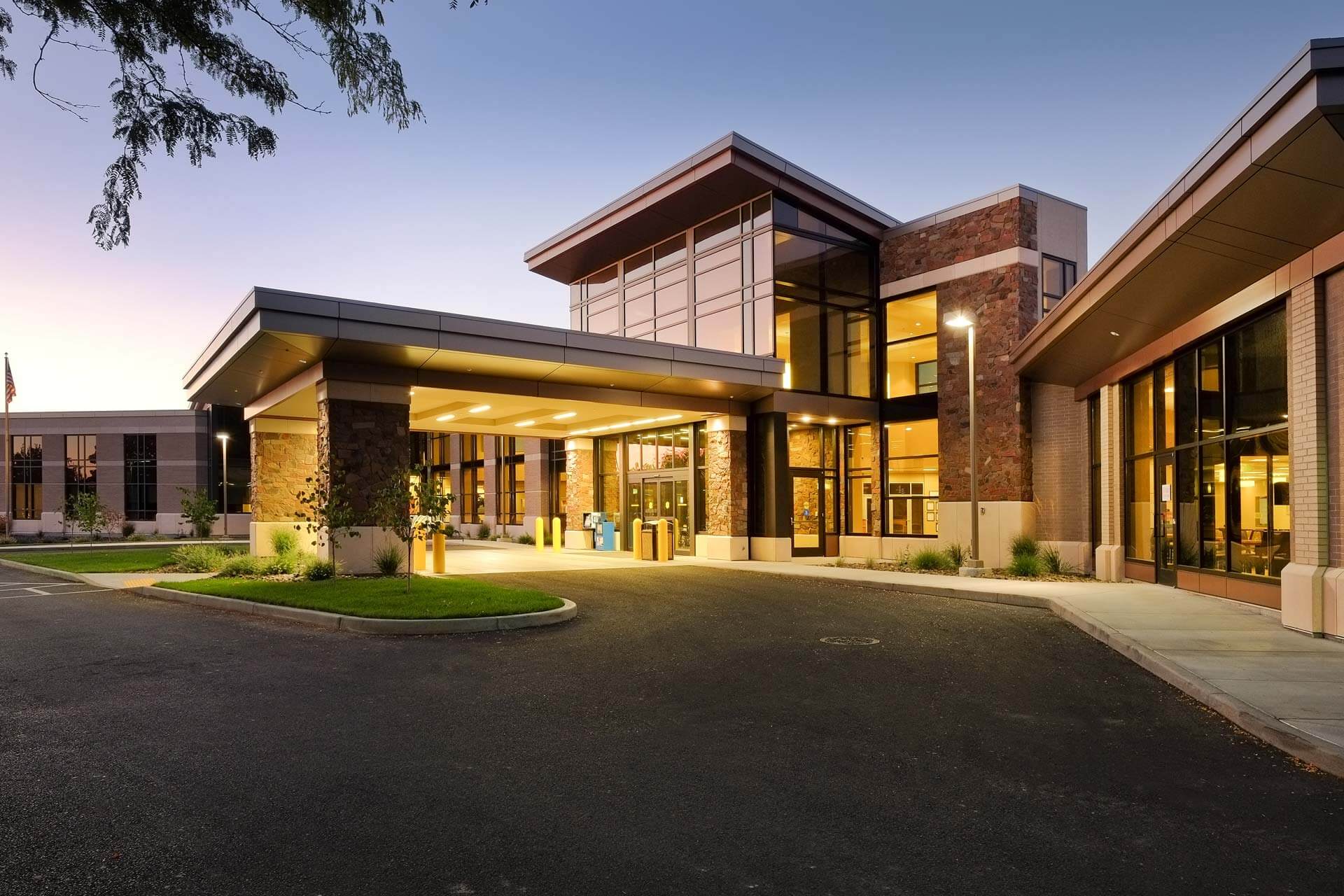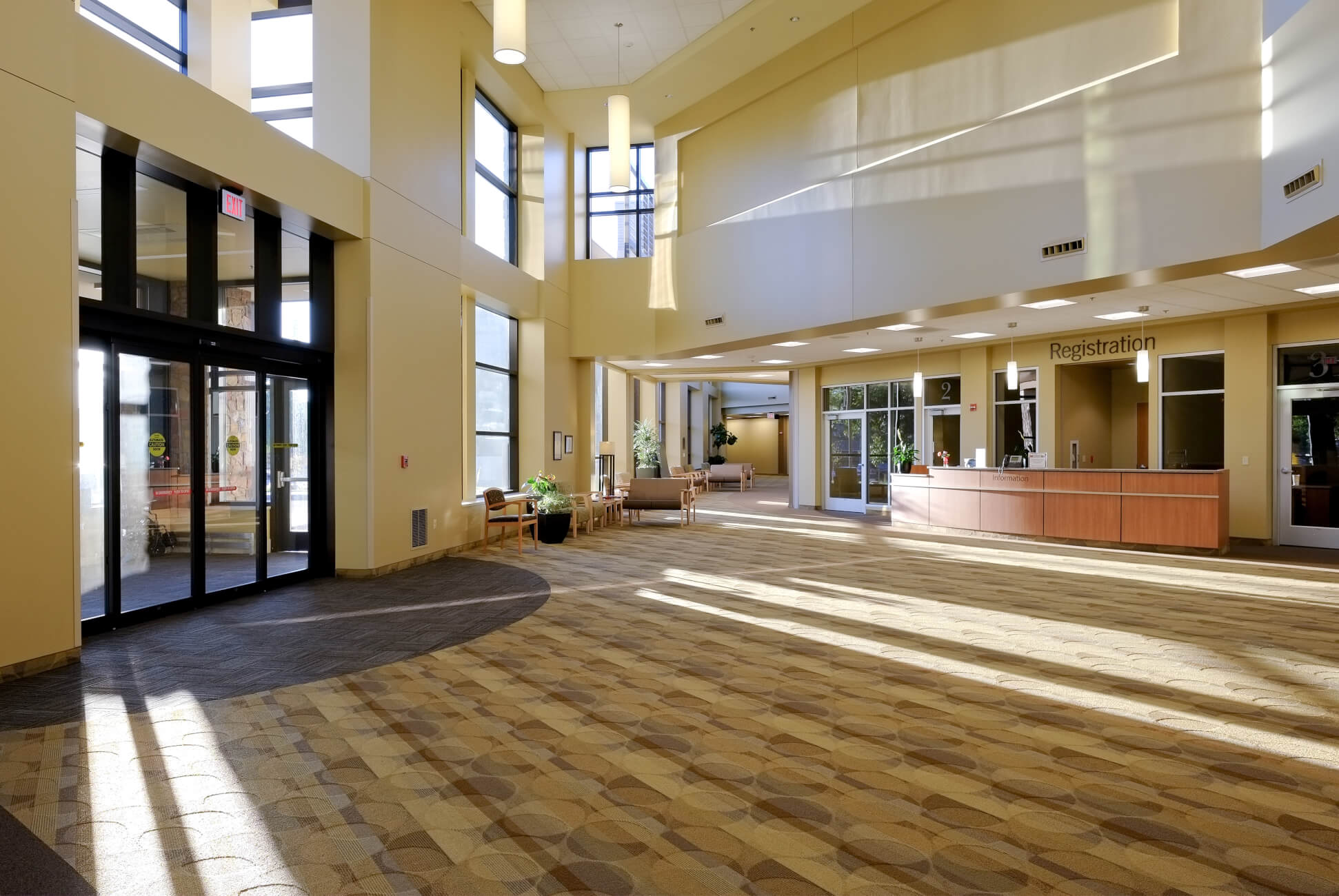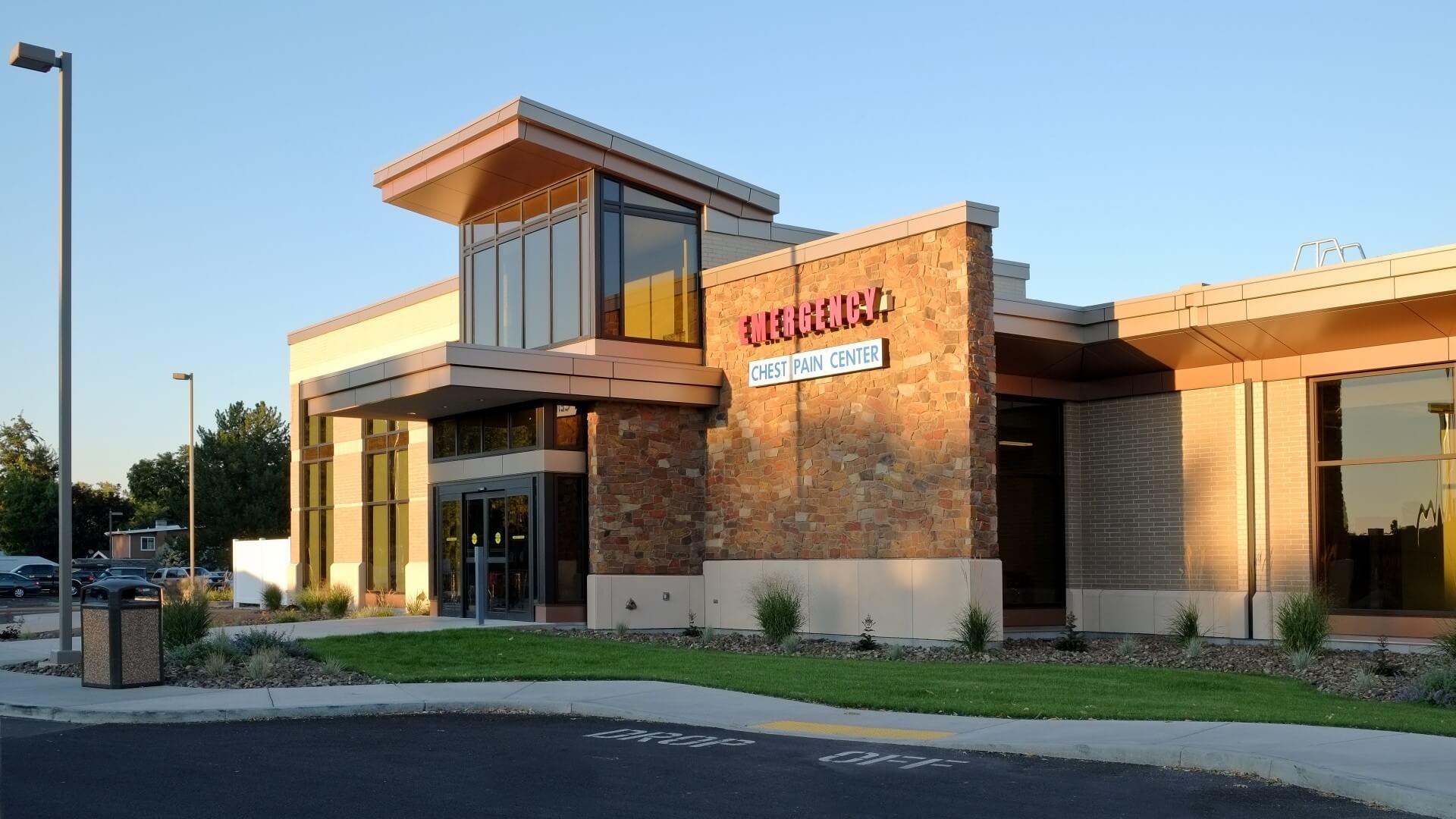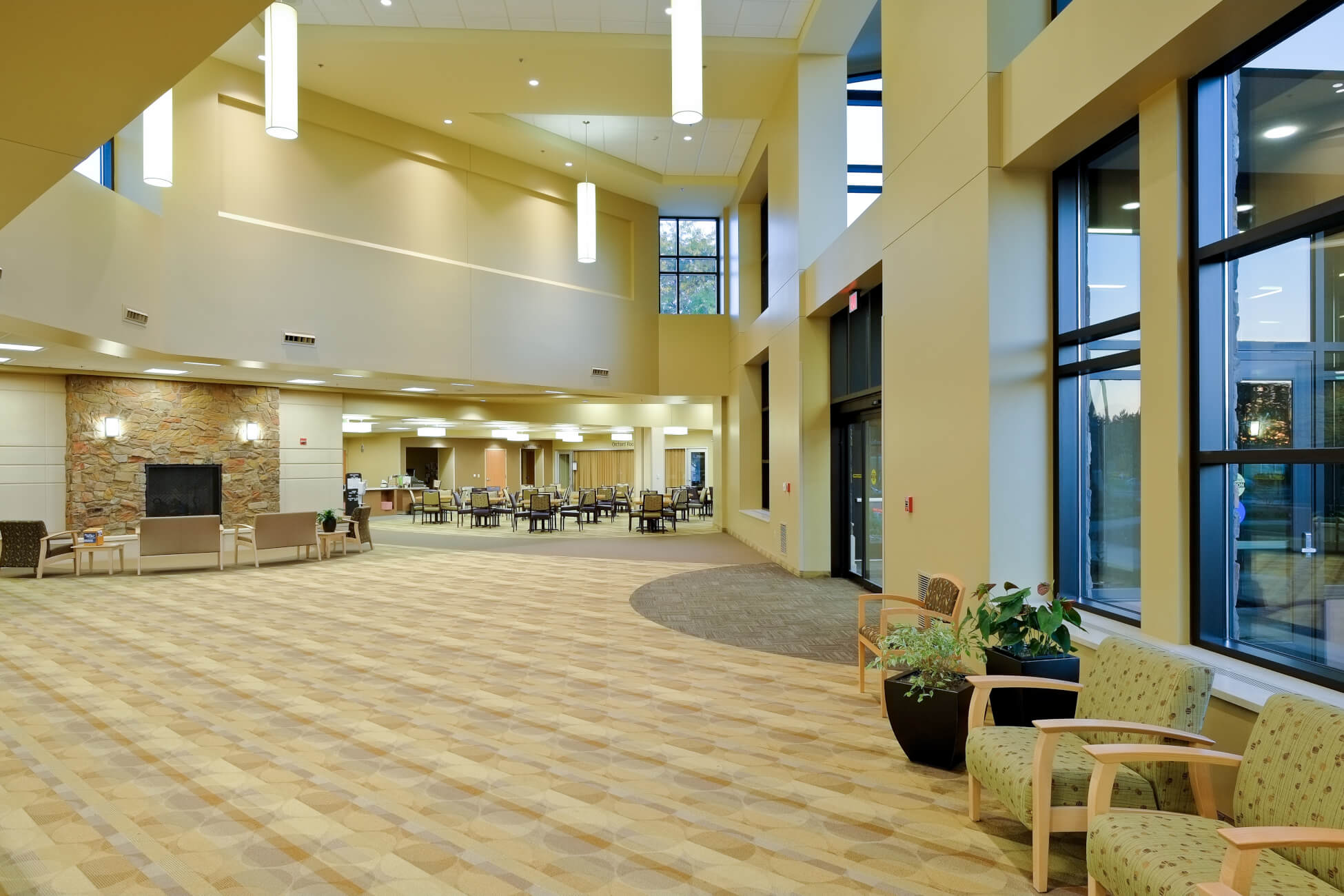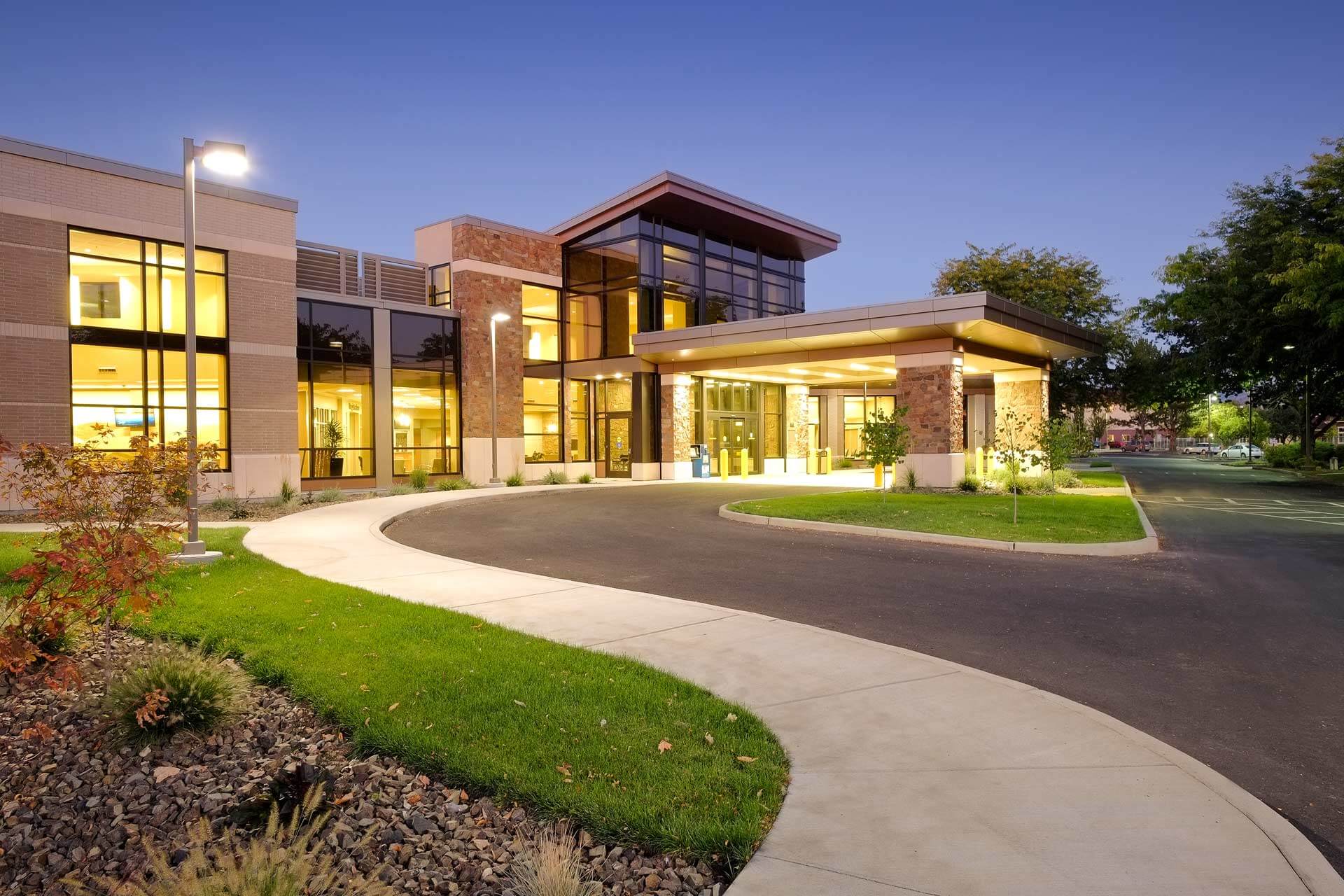 Client : Walla Walla General Hospital
Walla Walla General Hospital
PKA participated in the initial design of Walla Walla General Hospital in 1976 as well as numerous expansions and remodels since that time. In 2010, PKA developed a master plan for the campus which led to the expansion of the lobby, dietary, administration, and emergency departments. The project also completely renovated the existing exterior facades of the building to a more contemporary hospital design that also is responsive to the Walla Walla community and environment of Eastern Washington.
To accomplish these project goals, PKA innovatively developed a design solution which transitioned the existing facility which was constructed using heavy timber to a moment resistant steel frame. The design then split the patient and public circulation routes which had for years been shared. The new circulation strategy allows for better privacy and operational efficiency. The split in public and private circulation also allowed for a fundamental reorganization of the way patients and their families experience Walla Walla General Hospital. The wayfinding process is now streamlined — with reception, the gift shop, and the dining room/cafe all visually accessible from the spacious and welcoming main lobby.
The design takes advantage of the natural landscape by capturing the rural beauty of Eastern Washington and natural light using double height window systems around the perimeter of every public space possible. Not only did this allow for a maximum of natural light to be brought into the interior, it also minimizes the energy costs of interior lighting. This emphasis on open, naturally lit spaces created opportunities for PKA to design places of respite in the public spaces for patients and families to take time to rest and relax. The finish palette of natural colors and materials was carried throughout the interior and to the exterior, culminating in the new entry featuring an iconic stone and glass facade.

CONTACT US
[contact-form-7 id="5" title="pka_contact"]