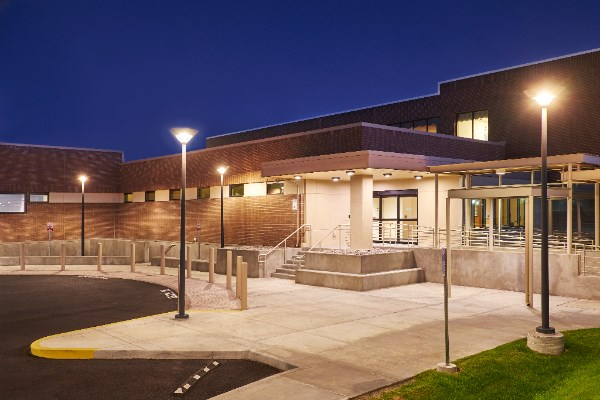 Medical-Surgical Unit expands to accommodate advanced robotic surgery equipment at Good Shepherd Medical Center in Hermiston, OR.
It all began with the purchase of a new high-tech toy. The surgeons at Good Shepherd were pining for larger operating rooms in order to perform robotic-assisted surgeries with their new da Vinci robot. And thus began the renewed effort to expand the surgery department at Good Shepherd Medical Center. Their wish was granted two years later, as patients in the greater Hermiston area now have access to the latest robotic surgery procedures. The Surgery Expansion comfortably houses two new 800-square-foot operating rooms, a new central sterile processing area, and twelve new recovery beds.
Not to be out done, facilities also got new toys with this project, too. The six air handlers serving the hospital were at end-of-life and not capable of serving the surgery expansion, justifying a study to replace those with a single, double-sided fanwall. Various test fit scenarios also gave credence to locating a new CUP connected via an underground service tunnel to the main hospital. Shortly, GSMC will have a 'new heart and lungs' to keep the hospital running well into the future.
For more information, please contact Thane Eddington.