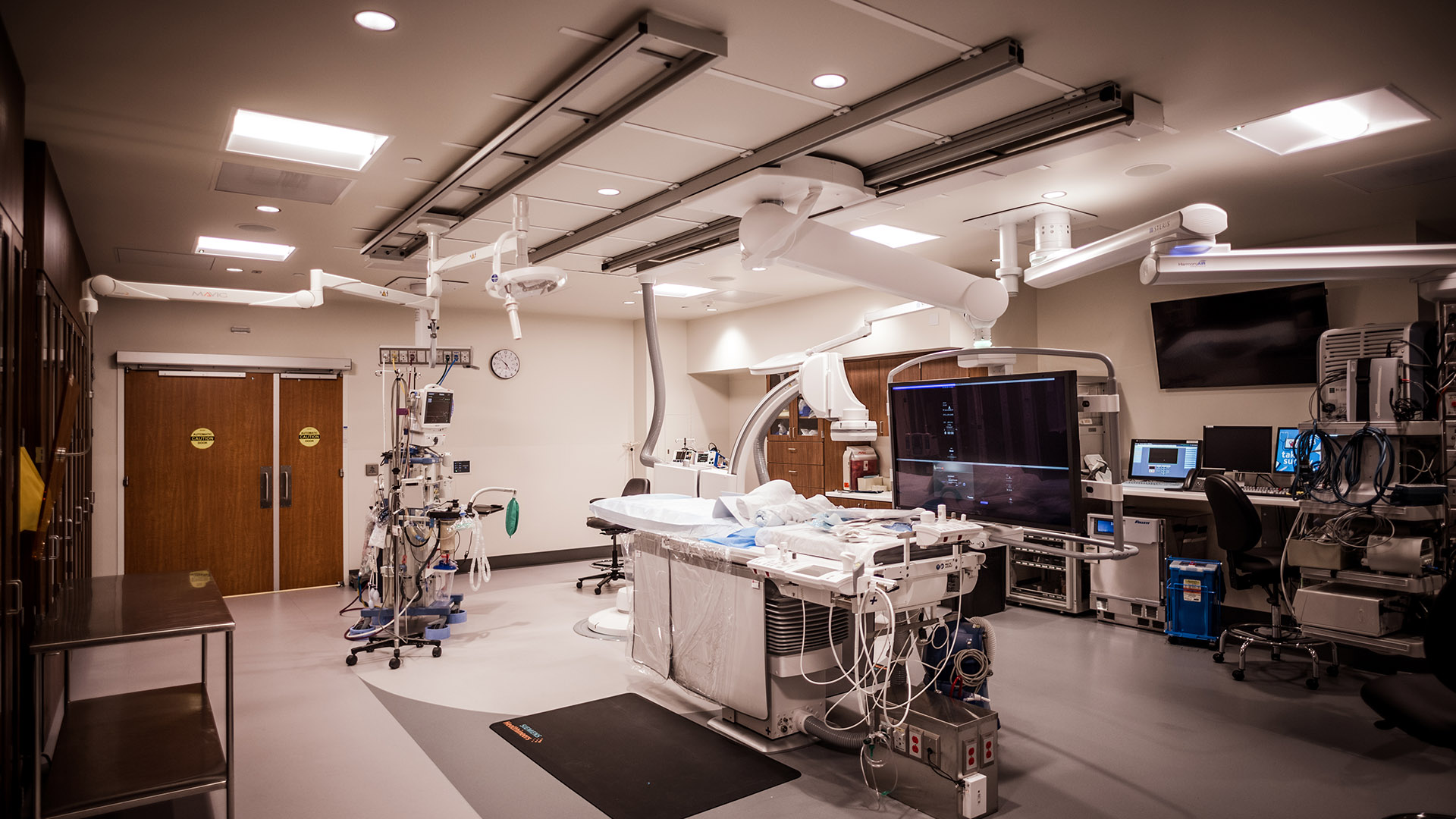 PKA partnered with Adventist Health to renovate and expand their existing Interventional Cardiology department in 2018. The project consisted of 4 phases: renovating two catheterization (cath) labs, renovating one interventional radiology (IR) lab, and the construction of one new electrophysiology (EP) lab.
The EP lab in particular required detailed coordination between multiple equipment vendors in order to provide access to the technology needed during procedures. The room is designed to increase communication, maximize staff efficiency, improve patient experience, and increase storage and easy access to equipment and supplies.
The Interventional Radiology lab phase consisted of an equipment replacement, upgraded storage, and a finish refresh.
The remaining two phases are scheduled to be completed in 2020.
READ MORE